Hello there! Welcome back to another weekly WWW wednesdays meme 🙂
The WWW meme was formerly Hosted by Miz B at Should be Reading
Now It was revived at Taking on a World of Words
To play along, just answer the following three (3) questions…
• What are you currently reading?
• What did you recently finish reading?
• What do you think you'll read next?
---
I AM CURRENTLY READING:
THE DARK DAYS CLUB(LADY HELEN#1) BY ALISON GOODMAN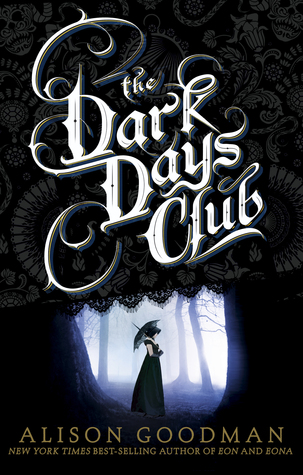 BLURB: London, April 1812. On the eve of eighteen-year-old Lady Helen Wrexhall's presentation to the queen, one of her family's housemaids disappears-and Helen is drawn into the shadows of Regency London. There, she meets Lord Carlston, one of the few who can stop the perpetrators: a cabal of demons infiltrating every level of society. Dare she ask for his help, when his reputation is almost as black as his lingering eyes? And will her intelligence and headstrong curiosity wind up leading them into a death trap?
---
I JUST RECENTLY FINISHED READING: 
INDESTRUCTIBLE(INDESTRUCTIBLE #1) BY EMMA L. ADAMS
MY RATING: [3/5 Stars]
" This book has lot of potential but failed to deliver. The characters, the plot and the world building are actually not bad but they could've been much better.  Despite I had issues with this book, I really enjoyed reading it. "
Review Coming Soon…
 BLURB: Two years ago, the fiends invaded, with a devastating explosion that split the world in two. Even now, energy blasts strike without warning, destroying everything in their paths. The fiends hunt anyone unlucky enough to escape.
My name is Leah. An energy blast killed my group. It should have killed me, too. Instead, I woke up alone in the wilderness, stalked by the fiends.
My only hope is the red-cloaked strangers who call themselves the Pyros. They can do the impossible and make flames shoot from their hands, and are more than a match for the fiends. Right now, my one chance for safety — and revenge — is with them.
But they're keeping secrets from me. Like those skeletons hidden under their base. And the reasons I developed a psychic link with someone who can't stand the sight of me — after he saved my life.
If I don't uncover the truth about why the world ended the first time, my new safe haven might go up in smoke…
STORM AND SILENCE BY ROBERT THIER
MY RATING: [4/5 Stars]
" This  book was definitely a laugh riot and entertaining read. I didn't expected to enjoy it as much as I did.  Lily and Mr. Ambrose are fantastic characters and they reminded me so much of my favorite characters Elizabeth  and Darcy from Pride and prejudice. I really enjoyed the times they clash with each other. Lilly Linton was everything I was looking for in a female protagonist. She is fun, witty, clever, sarcastic, rebellious, headstrong and sassy character that I can't help loving her. She has now officially became one of my new favorite female protagonist. Seriously, It was really an amazing read filled with humor, action, adventure and romance. Simply,  I loved everything in it. If you like pride and prejudice then you'll definitely love this book. "
Review Coming Soon…


 BLURB: Freedom – that is what Lilly Linton wants most in life. Not marriage, not a brood of squalling brats, and certainly not love, thank you very much!
But freedom is a rare commodity in 19th-century London, where girls are expected to spend their lives sitting at home, fully occupied with looking pretty. Lilly is at her wits' end – until a chance encounter with a dark, dangerous and powerful stranger changes her life forever…
Enter the world of Mr Rikkard Ambrose, where the only rule is: Knowledge is power is time is money!
THE DEMON INSIDE BY M.L. SPARROW
MY RATING: [3.5/5 Stars]
" This book is a unique YA sci-fi novel with zombie twist. This book not only focuses on the romance but also on survival during a zombie apocalypse. The ending was quite tragic but, nonetheless, it was exciting read.  "
Review Coming Soon…


 BLURB: Darcy was a perfectly normal teenage girl, enjoying the summer after completing her A Levels with her boyfriend Alec. Until the night strange creatures begin falling from the sky, infecting people and transforming them into crazed, animalistic cannibals.
Having lost everything in one foul swoop – her parents, her home and all future plans – all Darcy can do is try to protect the people she does have left. Together, she and Alec, along with her younger sister, sarcastic best-friend, Alec's alcoholic father and the family dog, set off on a journey to find somewhere safe in a world where everything is different.
However, when they do finally discover a haven, a place to call home again, can they remain? And who will survive?
---
NEXT I'M GOING TO READ THESE BOOKS: 
ASSASSIN'S HEART(ASSASSIN'S HEART#1) BY SARAH AHIERS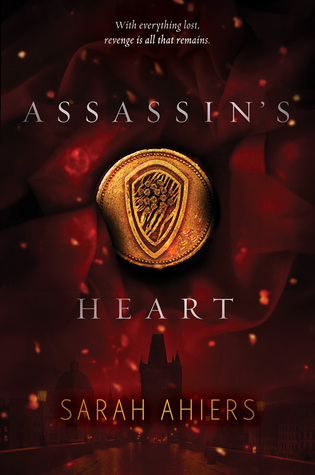 BLURB: In the kingdom of Lovero, nine rival Families of assassins lawfully kill people for a price. As a highly skilled member of one of these powerful clans, seventeen-year-old Lea Saldana has always trusted in the strength of her Family. Until she awakens to find them murdered and her home in flames. The Da Vias, the Saldanas' biggest enemy, must be responsible—and Lea should have seen it coming. But her secret relationship with the Da Vias' son, Val, has clouded her otherwise killer instinct—and given the Da Vias more reason than ever to take her Family down.
Racked with guilt and shattered over Val's probable betrayal, Lea sets out to even the score, with her heart set on retaliation and only one thought clear in her mind: make the Da Vias pay.
UNHOOKED BY LISA MAXWELL
 BLURB: or as long as she can remember, Gwendolyn Allister has never had a place to call home—all because her mother believes that monsters are hunting them. Now these delusions have brought them to London, far from the life Gwen had finally started to build for herself. The only saving grace is her best friend, Olivia, who's coming with them for the summer.
But when Gwen and Olivia are kidnapped by shadowy creatures and taken to a world of flesh-eating sea hags and dangerous Fey, Gwen realizes her mom might have been sane all along.
The world Gwen finds herself in is called Neverland, yet it's nothing like the stories. Here, good and evil lose their meaning and memories slip like water through her fingers. As Gwen struggles to remember where she came from and find a way home, she must choose between trusting the charming fairy-tale hero who says all the right things and the roguish young pirate who promises to keep her safe.
With time running out and her enemies closing in, Gwen is forced to face the truths she's been hiding from all along. But will she be able to save Neverland without losing herself?
CINDER & ELLA BY KELLY ORAM
 BLURB: It's been almost a year since eighteen-year-old Ella Rodriguez was in a car accident that left her crippled, scarred, and without a mother. After a very difficult recovery, she's been uprooted across the country and forced into the custody of a father that abandoned her when she was a young child. If Ella wants to escape her father's home and her awful new stepfamily, she must convince her doctors that she's capable, both physically and emotionally, of living on her own. The problem is, she's not ready yet. The only way she can think of to start healing is by reconnecting with the one person left in the world who's ever meant anything to her—her anonymous Internet best friend, Cinder.
…
Hollywood sensation Brian Oliver has a reputation for being trouble. There's major buzz around his performance in his upcoming film The Druid Prince, but his management team says he won't make the transition from teen heartthrob to serious A-list actor unless he can prove he's left his wild days behind and become a mature adult. In order to douse the flames on Brian's bad-boy reputation, his management stages a fake engagement for him to his co-star Kaylee. Brian isn't thrilled with the arrangement—or his fake fiancée—but decides he'll suffer through it if it means he'll get an Oscar nomination. Then a surprise email from an old Internet friend changes everything.
---
These are my WWW for this week, so what are your  recent, current and next reads? Please Feel Free To Comment Below or Leave a link to your WWW post. ❤
See You In The Next Post and Have a Great Day! 🙂