Hello there! Welcome back to another weekly WWW wednesdays meme 🙂
The WWW meme was formerly Hosted by Miz B at Should be Reading
Now It was revived at Taking on a World of Words
To play along, just answer the following three (3) questions…
• What are you currently reading?
• What did you recently finish reading?
• What do you think you'll read next?
---
I AM CURRENTLY READING:
THE DEMON INSIDE BY M.L. SPARROW
 BLURB: Darcy was a perfectly normal teenage girl, enjoying the summer after completing her A Levels with her boyfriend Alec. Until the night strange creatures begin falling from the sky, infecting people and transforming them into crazed, animalistic cannibals.
Having lost everything in one foul swoop – her parents, her home and all future plans – all Darcy can do is try to protect the people she does have left. Together, she and Alec, along with her younger sister, sarcastic best-friend, Alec's alcoholic father and the family dog, set off on a journey to find somewhere safe in a world where everything is different.
However, when they do finally discover a haven, a place to call home again, can they remain? And who will survive?
---
I JUST RECENTLY FINISHED READING: 
WHAT YOU LEFT BEHIND BY JESSICA VERDI 
MY RATING: [4/5 Stars]
" This book was both emotional and beautiful. Ryden is a great protagonist and I pretty much liked him. What You Left Behind amazingly portrays the life of a teenage single father and how he struggles with his hard life while overcoming the grief of his girlfriend's death"
Review Coming Soon…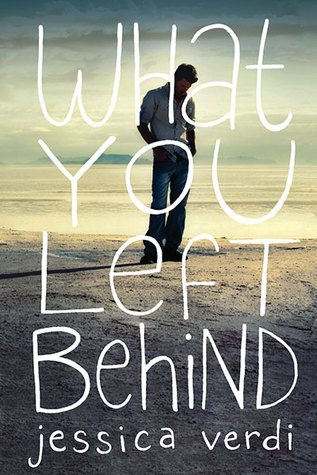 BLURB: It's all Ryden's fault. If he hadn't gotten Meg pregnant, she would have never stopped her chemo treatments and would still be alive. Instead, he's failing fatherhood one dirty diaper at a time. And it's not like he's had time to grieve while struggling to care for their infant daughter, start his senior year, and earn the soccer scholarship he needs to go to college.
The one person who makes Ryden feel like his old self is Joni. She's fun and energetic—and doesn't know he has a baby. But the more time they spend together, the harder it becomes to keep his two worlds separate. Finding one of Meg's journals only stirs up old emotions, and Ryden's convinced Meg left other notebooks for him to find, some message to help his new life make sense. But how is he going to have a future if he can't let go of the past?
THE QUEEN OF ALL THAT DIES(THE FALLEN WORLD#1) BY LAURA THALASSA
MY RATING: [4/5 Stars]
"The Queen Of All That Dies is freaking amazing and crazy in it's own way. The forbidden romance was truly spectacular and even though how wrong their relationship might seem, I loved it. The concept is quite unique and I really liked the MC's.  "
Review Coming Soon…
 BLURB: In the future, the world is at war.
For the last decade, King Lazuli of the Eastern Empire has systematically taken over the world. No one knows much about him other than a series of impossible facts: he cannot die, he has not aged since the conflict began, and he wants to rule the world.
All Serenity Freeman has known is bloodshed. War has taken away her mother, her home, her safety. As the future emissary of the Western United Nations, the last autonomous region of the globe, she is responsible for forging alliances where she can.
Surrender is on the horizon. The king can taste it; Serenity feels it deep within her bones. There is no other option. Now the two must come face to face. For Serenity, that means confronting the man who's taken everything from her. For the king, it means meeting the one woman he can't conquer. But when they meet, something happens. Cruelty finds redemption.
Only in war, everything comes with a price. Especially love.
PASSENGER(PASSENGER#1) BY ALEXANDRA BRACKEN 
MY RATING: [3.5/5 Stars]
 " I was quite excited to read it due to the hype but sadly it didn't lived up to my expectations. I had issues with writing style and the pacing that eventually effected my enjoyability. Despite the issues, It was an adventurous read and I really liked the time-travelling concept. "
Review Posted Here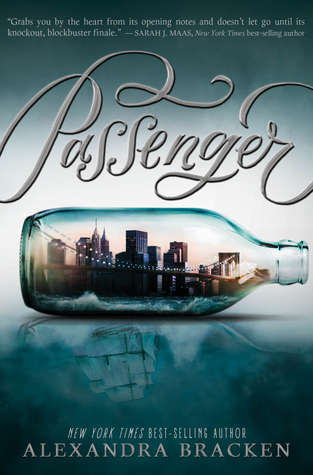 BLURB: passage, n.
i. A brief section of music composed of a series of notes and flourishes.
ii. A journey by water; a voyage.
iii. The transition from one place to another, across space and time.
In one devastating night, violin prodigy Etta Spencer loses everything she knows and loves. Thrust into an unfamiliar world by a stranger with a dangerous agenda, Etta is certain of only one thing: she has traveled not just miles but years from home. And she's inherited a legacy she knows nothing about from a family whose existence she's never heard of. Until now.
Nicholas Carter is content with his life at sea, free from the Ironwoods—a powerful family in the colonies—and the servitude he's known at their hands. But with the arrival of an unusual passenger on his ship comes the insistent pull of the past that he can't escape and the family that won't let him go so easily. Now the Ironwoods are searching for a stolen object of untold value, one they believe only Etta, Nicholas' passenger, can find. In order to protect her, he must ensure she brings it back to them— whether she wants to or not.
Together, Etta and Nicholas embark on a perilous journey across centuries and continents, piecing together clues left behind by the traveler who will do anything to keep the object out of the Ironwoods' grasp. But as they get closer to the truth of their search, and the deadly game the Ironwoods are play­ing, treacherous forces threaten to sep­arate Etta not only from Nicholas but from her path home . . . forever
---
NEXT I'M GOING TO READ THESE BOOKS: 
STORM AND SILENCE BY ROBERT THIER

 BLURB: Freedom – that is what Lilly Linton wants most in life. Not marriage, not a brood of squalling brats, and certainly not love, thank you very much!
But freedom is a rare commodity in 19th-century London, where girls are expected to spend their lives sitting at home, fully occupied with looking pretty. Lilly is at her wits' end – until a chance encounter with a dark, dangerous and powerful stranger changes her life forever…
Enter the world of Mr Rikkard Ambrose, where the only rule is: Knowledge is power is time is money!
INDESTRUCTIBLE(INDESTRUCTIBLE #1) BY EMMA L. ADAMS
 BLURB: Two years ago, the fiends invaded, with a devastating explosion that split the world in two. Even now, energy blasts strike without warning, destroying everything in their paths. The fiends hunt anyone unlucky enough to escape.
My name is Leah. An energy blast killed my group. It should have killed me, too. Instead, I woke up alone in the wilderness, stalked by the fiends.
My only hope is the red-cloaked strangers who call themselves the Pyros. They can do the impossible and make flames shoot from their hands, and are more than a match for the fiends. Right now, my one chance for safety — and revenge — is with them.
But they're keeping secrets from me. Like those skeletons hidden under their base. And the reasons I developed a psychic link with someone who can't stand the sight of me — after he saved my life.
If I don't uncover the truth about why the world ended the first time, my new safe haven might go up in smoke…
THE DARK DAYS CLUB(LADY HELEN#1) BY ALISON GOODMAN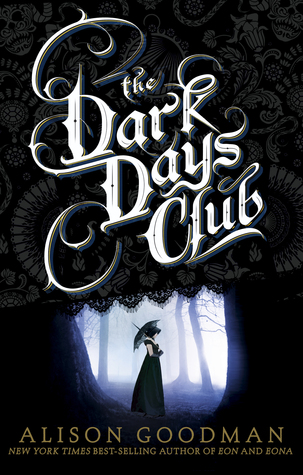 BLURB: London, April 1812. On the eve of eighteen-year-old Lady Helen Wrexhall's presentation to the queen, one of her family's housemaids disappears-and Helen is drawn into the shadows of Regency London. There, she meets Lord Carlston, one of the few who can stop the perpetrators: a cabal of demons infiltrating every level of society. Dare she ask for his help, when his reputation is almost as black as his lingering eyes? And will her intelligence and headstrong curiosity wind up leading them into a death trap?
---
These are my WWW for this week, so what are your  recent, current and next reads? Please Feel Free To Comment Below or Leave a link to your WWW post. ❤
See You In The Next Post and Have a Great Day! 🙂