Hey there guys! Happy New Year! We've entered into a new year and a new beginning. Well, December has been quite a busy and happiest month for me but still somehow I've managed to spare some time to blog. I'm glad that I've read 11 books this month and finally completed my Goodreads Challenge. Anyways, here's the recap of the posts I've published this month. 😀
---
BOOKS I'VE READ THIS MONTH: 
Click on the Images to go to its Goodreads page. 🙂
---
BOOKS I'VE REVIEWED THIS MONTH: 
For The Record By Charlotte Huang
Reaping Angels By Laura Thalasa
Fire Falling(Air Awakens#2) By Elise Kova
Damned If I Do(The Harker Trilogy#1) By Erin Hayes
The Diary Of Lexi Ashford(Lexi Ashford#1) By Jessica Sorensen
Snow Like Ashes(Snow Like Ashes#1) By Sara Raasch
Ice Like Fire(Snow Like Ashes#1) By Sara Raasch
---
MEMES: 
WWW MEME
WWW Wednesdays #27 (Dec 02) [2015]
WWW Wednesdays #28 (Dec 09) [2015]
WWW Wednesdays #29 (Dec 16) [2015]
SUNDAY RECOMMENDATIONS
Sunday Book Recommendations #20[13 Dec 2015]
Sunday Book Recommendations #21[27 Dec 2015]
---
TAGS
The Characters Book Tag!
Tis The Season Book Tag!
---
NAMELESS(NAMELESS #1) BY JENNIFER JENKINS

" It's refreshing read with unique concept and I totally loved it. I really liked the characters and the plot development. Overall, I enjoyed reading it."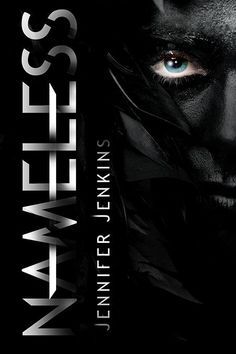 BLURB: Four clans have been at war for centuries: the Kodiak, the Raven, the Wolf and the Ram. Through brutal war tactics, the Ram have dominated the region, inflicting death and destruction on their neighbors.
Seventeen-year-old Zo is a Wolf and a Healer who volunteers to infiltrate the Ram as a spy on behalf of the allied clans. She offers herself as a Ram slave, joining the people who are called the "nameless." Hers is a suicide mission – Zo's despair after losing her parents in a Ram raid has left her seeking both revenge and an end to her own misery. But after her younger sister follows her into Rams Gate, Zo must find a way to survive her dangerous mission and keep her sister safe.
What she doesn't expect to find is the friendship of a young Ram whose life she saves, the confusing feelings she develops for a Ram soldier, and an underground nameless insurrection. Zo learns that revenge, loyalty and love are more complicated than she ever imagined in the first installment of this two-book series.
---
That's it for this month! I hope you guys had a great December and wish you all a very Happy New Year 2016!
Please feel free to comment below or leave a link to your wrap up post. ❤
Have a nice day! 😀