Hello there! Welcome back to another Sunday Book Recommendations which is the new weekly meme hosted by me. I created this meme so I could recommend you guys some interesting books which I think are worth reading. This meme includes recommending a book from three different genres. If you want to do this meme have fun with it, but don't forget to link back to the host. 🙂
Note: You can change the genres every week.
---
YA PARANORMAL
PARANORMALCY BY KRISTEN WHITE
[PARANORMALCY TRILOGY]
" Paranormalcy is definitely a treat for all the paranormal book lovers. This book has fairies, vampires, shape shifters, mermaids, werewolves and so many other paranormal creatures. It also has a spunky and kickass female protagonist. All in all, it was entertaining read and worth a read "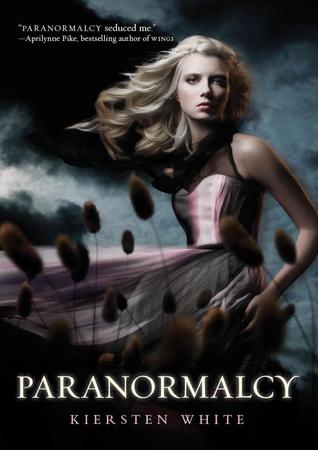 BLURB: Evie's always thought of herself as a normal teenager, even though she works for the International Paranormal Containment Agency, her ex-boyfriend is a faerie, she's falling for a shape-shifter, and she's the only person who can see through paranormals' glamours.
But Evie's about to realize that she may very well be at the center of a dark faerie prophecy promising destruction to all paranormal creatures.
So much for normal.
---
YA SCI-FI
TOUCH BY JUS ACCARDO
[DENAZEN SERIES]
 "It was my first book from Jus Accardo and I immensely enjoyed reading it. The concept was quite interesting with great characters. Overall, it was engaging read with great action and hot romance"
 BLURB: When a strange boy tumbles down a river embankment and lands at her feet, seventeen-year-old adrenaline junkie Deznee Cross snatches the opportunity to piss off her father by bringing the mysterious hottie with ice blue eyes home.
Except there's something off with Kale. He wears her shoes in the shower, is overly fascinated with things like DVDs and vases, and acts like she'll turn to dust if he touches her. It's not until Dez's father shows up, wielding a gun and knowing more about Kale than he should, that Dez realizes there's more to this boy—and her father's "law firm"—than she realized.
Kale has been a prisoner of Denazen Corporation—an organization devoted to collecting "special" kids known as Sixes and using them as weapons—his entire life. And, oh yeah, his touch? It kills. The two team up with a group of rogue Sixes hellbent on taking down Denazen before they're caught and her father discovers the biggest secret of all. A secret Dez has spent her life keeping safe.
A secret Kale will kill to protect
---
NA CONTEMPORARY
LOSING IT BY CORA CARMACK
[STAND-ALONE]
 "This book was amazing! I really enjoyed the main characters in it especially the hot brit teacher named Garrett. It was both fun and romantic read. If you are into forbidden romances then definitely give this a try"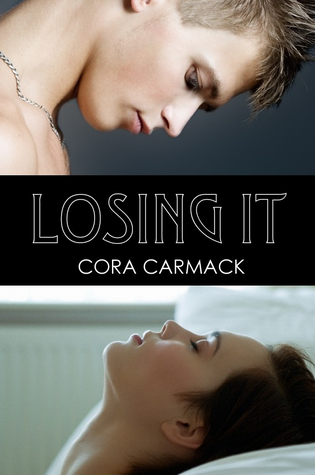 BLURB:
Sick of being the only virgin among her friends, Bliss Edwards decides the best way to deal with the problem is to lose it as quickly and simply as possible – a one-night stand. But her plan turns out to be anything but simple when she freaks out and leaves a gorgeous guy alone and naked in her bed with an excuse that no one with half-a-brain would ever believe. And as if that weren't embarrassing enough, when she arrives for her first class of her last college semester, she recognizes her new theatre professor. She'd left him naked in her bed about 8 hours earlier.
---
Well, that's it for this week. 😀
For last Week's recommendations go to here
Feel free to comment below and if you want me to recommend books from any particular genre let me know. ❤
See you next week with new recommendations!  🙂
Have a Great Day!