Hello there! Welcome back to another Sunday Book Recommendations which is the new weekly meme hosted by me. I created this meme so I could recommend you guys some interesting books which I think are worth reading. This meme includes recommending a book from three different genres. If you want to do this meme have fun with it, but don't forget to link back to the host. 🙂
Note: You can change the genres every week.
---
YA PARANORMAL
TALON BY JULIE KAGAWA
[TALON SERIES]
" Talon is written by the famous author Julie kagawa who was quite famous for her Iron Fey series. I love her books and Talon was a refreshing take on shape shifting dragons and I really liked it. It's a perfect mix of adventure, romance and action "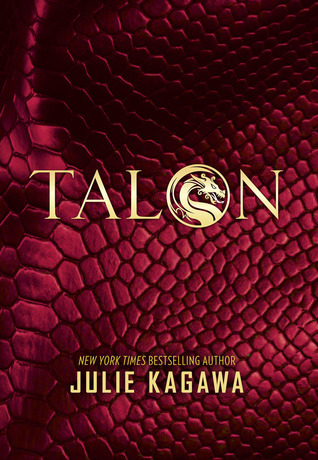 BLURB: Long ago, dragons were hunted to near extinction by the Order of St. George, a legendary society of dragon slayers. Hiding in human form and growing their numbers in secret, the dragons of Talon have become strong and cunning, and they're positioned to take over the world with humans none the wiser.
Ember and Dante Hill are the only sister and brother known to dragonkind. Trained to infiltrate society, Ember wants to live the teen experience and enjoy a summer of freedom before taking her destined place in Talon. But destiny is a matter of perspective, and a rogue dragon will soon challenge everything Ember has been taught. As Ember struggles to accept her future, she and her brother are hunted by the Order of St. George.
Soldier Garret Xavier Sebastian has a mission to seek and destroy all dragons, and Talon's newest recruits in particular. But he cannot kill unless he is certain he has found his prey: and nothing is certain about Ember Hill. Faced with Ember's bravery, confidence and all-too-human desires, Garret begins to question everything that the Order has ingrained in him: and what he might be willing to give up to find the truth about dragons. 

---

YA SCI-FI
ALIENATED BY MELISSA LANDERS
[ALIENATED TRILOGY]
" Alienated was fun to read and I love that cover which looks amazing. I really enjoyed the sweet romance between Cara and Aelyx. If you love reading alien/sci-fi fiction then definitely give this a shot "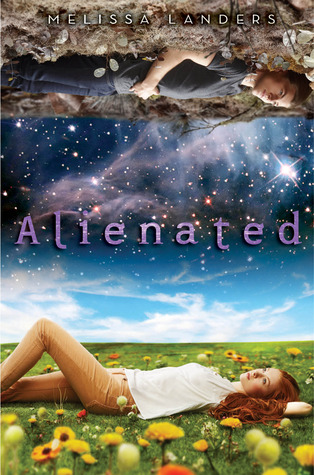 BLURB: Two years ago, the aliens made contact. Now Cara Sweeney is going to be sharing a bathroom with one of them.
Handpicked to host the first-ever L'eihr exchange student, Cara thinks her future is set. Not only does she get a free ride to her dream college, she'll have inside information about the mysterious L'eihrs that every journalist would kill for. Cara's blog following is about to skyrocket.
Still, Cara isn't sure what to think when she meets Aelyx. Humans and L'eihrs have nearly identical DNA, but cold, infuriatingly brilliant Aelyx couldn't seem more alien. She's certain about one thing, though: no human boy is this good-looking.
But when Cara's classmates get swept up by anti-L'eihr paranoia, Midtown High School suddenly isn't safe anymore. Threatening notes appear in Cara's locker, and a police officer has to escort her and Aelyx to class.
Cara finds support in the last person she expected. She realizes that Aelyx isn't just her only friend; she's fallen hard for him. But Aelyx has been hiding the truth about the purpose of his exchange, and its potentially deadly consequences. Soon Cara will be in for the fight of her life—not just for herself and the boy she loves, but for the future of her planet.
---
NA PARANORMAL ROMANCE
QUEEN OF BLOOD BY JILL MYLES
[STAND-ALONE]
" It is one of the best vampire fiction novel I've read this year. I loved everything in it. The plot and the characters are really wonderful and I highly recommend this book to everyone"
 BLURB: For one hundred years, Seri's people have lived under the thumb of the Blood, the cruel and mysterious rulers of Athon. Seri wants nothing more than to put food on the table and marry the hotheaded but handsome Rilen come spring. But when a noblewoman asks Seri to be her handmaiden, Rilen insists she move to the enemy's castle . . . and spy on the newly arrived prince.
Prince Graeme has grown weary of his family's curse. The Blood are powerful and immortal, but doomed to live in the shadows, flitting from lover to lover, always in search of the mythic Eterna—the one woman who will sate their hunger. Now his father has sent him to the outskirts of the empire to stamp out a rebellious Vidari faction. But when a wild and alluring Vidari girl shows up at court, he finds himself torn between following his father's orders and following his heart . . .
A war is brewing between Athonite and Vidari, between Blood and man. As uprisings sweep through the land, Seri and Graeme find themselves at the center of a storm with only one choice: betray each other, or betray their people.
---
Well, that's it for this week. 😀
Feel free to comment below and if you want me to recommend books from any particular genre let me know. ❤
See you next week with new recommendations!  🙂
Have a Great Day!