Hello there! Welcome back to another weekly WWW wednesdays meme 🙂
The WWW meme was formerly Hosted by Miz B at Should be Reading
Now It was revived at Taking on a World of Words
To play along, just answer the following three (3) questions…
• What are you currently reading?
• What did you recently finish reading?
• What do you think you'll read next?
---
I AM CURRENTLY READING:
ICE LIKE FIRE (SNOW LIKE ASHES#2) By SARA RAASCH
" I'm nearly finished with the book and so far it was ok but not as good as its prequel. "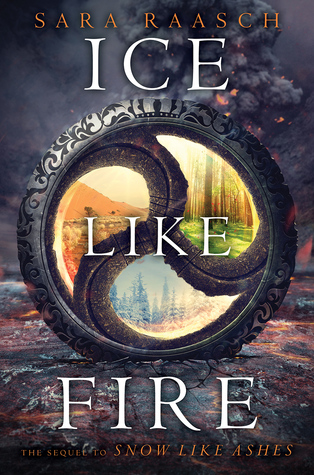 BLURB: It's been three months since the Winterians were freed and Spring's king, Angra, disappeared—thanks largely to the help of Cordell.
Meira just wants her people to be safe. When Cordellan debt forces the Winterians to dig their mines for payment, they unearth something powerful and possibly dangerous: Primoria's lost chasm of magic. Theron sees this find as an opportunity—with this much magic, the world can finally stand against threats like Angra. But Meira fears the danger the chasm poses—the last time the world had access to so much magic, it spawned the Decay. So when the king of Cordell orders the two on a mission across the kingdoms of Primoria to discover the chasm's secrets, Meira plans to use the trip to garner support to keep the chasm shut and Winter safe—even if it means clashing with Theron. But can she do so without endangering the people she loves?
Mather just wants to be free. The horrors inflicted on the Winterians hang fresh and raw in Januari—leaving Winter vulnerable to Cordell's growing oppression. When Meira leaves to search for allies, he decides to take Winter's security into his own hands. Can he rebuild his broken kingdom and protect them from new threats?
As the web of power and deception weaves tighter, Theron fights for magic, Mather fights for freedom—and Meira starts to wonder if she should be fighting not just for Winter, but for the world.
FAIRY TALE CONFESSIONS BY VARIOUS AUTHORS
" It was really a nice collection of twisted fairy tales written by various authors and I'm quite enjoying reading it. "
Fourteen bestselling authors twist up your favorite fairy tales into all new content. Will your favorite have a happily-ever-after?
Get ready to meet some sexy, not-so-valiant princes, punk-rock princesses, villains turned heroes, and truly vile monsters wreaking havoc within our favorite tales.
Read about Dancing Princesses getting their groove on in a disco club, a seriously sexy Rumpelstiltskin, and one alluring Puss-in-Boots, plus many, many more captivating characters in these fourteen all new short-stories.
Featured stories include: Cinderella, Sleeping Beauty, Pinocchio, Jack and the Beanstalk, The Snow Queen, Twelve Dancing Princesses, Puss-in-Boots, Rumpelstiltskin, Little Red Riding Hood, The Little Mermaid, Rapunzel, Alice in Wonderland, Hansel and Gretel, and Beauty and the Beast.
---
I JUST RECENTLY FINISHED READING: 
SNOW LIKE ASHES(SNOW LIKE ASHES#1) By SARA RAASCH
" It was very unique and refreshing to read. I totally enjoyed the concept and the wonderful world building. Overall, I had a great time reading this wonderful fantasy novel. "
MY RATING: [4/5 Stars]
Review Coming Soon…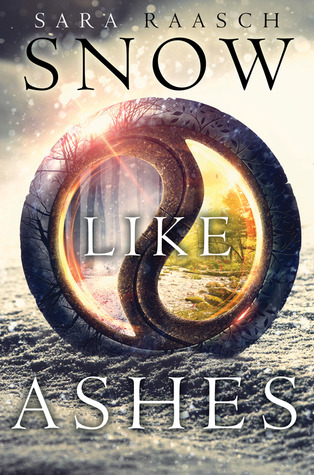 BLURB: A heartbroken girl. A fierce warrior. A hero in the making.
Sixteen years ago the Kingdom of Winter was conquered and its citizens enslaved, leaving them without magic or a monarch. Now, the Winterians' only hope for freedom is the eight survivors who managed to escape, and who have been waiting for the opportunity to steal back Winter's magic and rebuild the kingdom ever since.
Orphaned as an infant during Winter's defeat, Meira has lived her whole life as a refugee, raised by the Winterians' general, Sir. Training to be a warrior—and desperately in love with her best friend, and future king, Mather — she would do anything to help her kingdom rise to power again.
So when scouts discover the location of the ancient locket that can restore Winter's magic, Meira decides to go after it herself. Finally, she's scaling towers, fighting enemy soldiers, and serving her kingdom just as she's always dreamed she would. But the mission doesn't go as planned, and Meira soon finds herself thrust into a world of evil magic and dangerous politics – and ultimately comes to realize that her destiny is not, never has been, her own.
THE DIARY OF LEXI ASHFORD(LEXI ASHFORD: PART ONE) BY JESSICA SORENSEN
MY RATING: [4/5 Stars]
" I just loved it! It was both funny and romantic! Can't wait to read the next book "
Review Coming Soon…
 BLURB: Lexi has always had a reputation for accidentally messing things up, but she never thought she'd be jobless and homeless at twenty-six. With no other choice, she returns to her hometown to do a little life searching.
Lexi quickly discovers a lot has changed in the eight years since she first left Fairville, a quirky little town in the middle of nowhere. Most of her best friends from high school are now married and have children, and her parents have sold their home and are now living in a loft above their store. One thing still remains the same, though. Anders, her old high school crush is still as hot as ever.
Determined to get her life back on track, Lexi starts searching for an apartment and a job. But during a crazy night at one of her friend's bachelorette parties, she wakes up in Las Vegas, hungover and married to Evan, Anders' brother, a guy she barely knows. So much for getting her life back on track.
THE RELUCTANT ASSASSIN BY ALEXANDRA VOS
MY RATING: [2/5 Stars]
" The story has a good potential but it was very poorly executed. "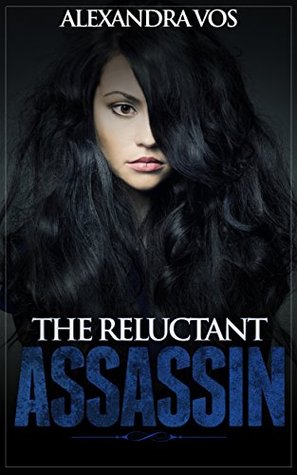 BLURB: As an orphan, Ilona Woods was forced into becoming an assassin due to her race, the Fae's, customs. Following strict rules and killing innocent people is a life she's never wanted, but there's finally some reprieve when she attends a new school and makes her first best friend.
Until Jack Cooke, the black-haired boy from chemistry class, tries to poison her in the school cafeteria. He's determined she should pay for her lifestyle, but as secrets are revealed, neither can deny the attraction that grows between them.
By then it's too late, Jack has started into motion a chain of events no one is ready for. A forgotten race has risen up with a single champion and Ilona is his pawn, blackmailed into consenting to his will. In the final hour, she's forced to make the unbearable choice of who to save: herself, her race, or the humans she's come to love.
---
NEXT I'M GOING TO READ THESE BOOKS:
A SHADE OF DRAGON(A SHADE OF DRAGON#1) BY BELLA FORREST
 BLURB: Nineteen year old Penelope "Nell" O'Hara is geared up for the worst Christmas of her life. The guy she's been dating just dumped her for her best friend, and all she has to look forward to over the break is a stay in Beggar's Hole–a tiny frozen town on the coast of Maine–with her retired father, his latest masseuse girlfriend and her brattish fourteen year old son.
But one night, after storming out of dinner to take a brooding walk among the rocks, a misstep on the ice causes Nell's Christmas to take rather a different turn… She would have died, were it not for a mysterious, heat-exuding hero arriving out of nowhere to scoop her up in his arms, and warm and dry her body.
Coming to, Nell finds herself staring up into a pair of deep gold eyes. Eyes belonging to a man who is quite unlike any she's seen before. His features are chiseled yet sensual, exotic but somber, like something beautiful and wild threatened by extinction. All of six and a half feet tall, and two hundred plus pounds of pure muscle, her savior introduces himself as Theon Aena. His mere touch sends heat surging through her body, reaching down into her fingers and toes, even fluttering from her hair follicles, and his proximity to her brings about strange shudders of pleasure.
After a twist of fate causes her to cross paths with Theon again, Nell's drab, frozen Christmas soon spirals into a firestorm of passion, romance, revelations, and danger…
NAMELESS BY JENNIFER JENKINS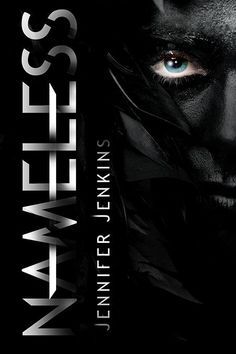 BLURB: Four clans have been at war for centuries: the Kodiak, the Raven, the Wolf and the Ram. Through brutal war tactics, the Ram have dominated the region, inflicting death and destruction on their neighbors.
Seventeen-year-old Zo is a Wolf and a Healer who volunteers to infiltrate the Ram as a spy on behalf of the allied clans. She offers herself as a Ram slave, joining the people who are called the "nameless." Hers is a suicide mission – Zo's despair after losing her parents in a Ram raid has left her seeking both revenge and an end to her own misery. But after her younger sister follows her into Rams Gate, Zo must find a way to survive her dangerous mission and keep her sister safe.
What she doesn't expect to find is the friendship of a young Ram whose life she saves, the confusing feelings she develops for a Ram soldier, and an underground nameless insurrection. Zo learns that revenge, loyalty and love are more complicated than she ever imagined in the first installment of this two-book series.
PARADISE ROAD(PARADISE #2) BY C.J. DUGGAN
 BLURB: The Road to Paradise is never easy
After a year on the coast, Lexie Atkinson can't settle back into country life. She's missing the glitzy, gritty nightlife of the big city and the group of misfit friends she'd loved to hate. She knows to move forward she has to go back – back to face the guy who stole her heart.
But when Lexie arrives in Paradise City to work out if her future includes bad-boy surfer, Luke Ballantine, he is nowhere to be found.
With no home, no money and no Luke, Lexie gets a job slinging drinks at the wild Wipe Out Bar. Soon her heartache is eased when broody bar owner, Dean Saville, starts taking an interest and stirs more than just her drinks. But nothing is ever as it seems in Paradise City and when Luke barrels back into town, Lexie has a choice to make. But who will end up with the broken heart: Luke, Dean … or Lexie?
---
These are my WWW for this week, so what are your  recent, current and next reads? Please Feel Free To Comment Below or Leave a link to your WWW post. ❤
See You In The Next Post and Have a Great Day! 🙂