Hello there! Welcome back to another weekly WWW wednesdays meme 🙂
The WWW meme was formerly Hosted by Miz B at Should be Reading
Now It was revived at Taking on a World of Words
To play along, just answer the following three (3) questions…
• What are you currently reading?
• What did you recently finish reading?
• What do you think you'll read next?
---
I AM CURRENTLY READING:
THE RELUCTANT ASSASSIN BY ALEXANDRA VOS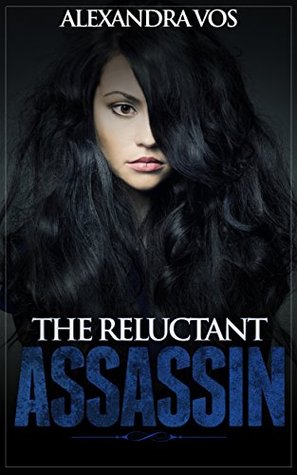 BLURB: As an orphan, Ilona Woods was forced into becoming an assassin due to her race, the Fae's, customs. Following strict rules and killing innocent people is a life she's never wanted, but there's finally some reprieve when she attends a new school and makes her first best friend.
Until Jack Cooke, the black-haired boy from chemistry class, tries to poison her in the school cafeteria. He's determined she should pay for her lifestyle, but as secrets are revealed, neither can deny the attraction that grows between them.
By then it's too late, Jack has started into motion a chain of events no one is ready for. A forgotten race has risen up with a single champion and Ilona is his pawn, blackmailed into consenting to his will. In the final hour, she's forced to make the unbearable choice of who to save: herself, her race, or the humans she's come to love.
---
I JUST RECENTLY FINISHED READING:  
DAMENED IF I DO(THE HARKER TRILOGY#1) BY ERIN HAYES
MY RATING: [3/5 Stars]
" It's really a good paranormal read with decent plot but I felt something lacking in it and I couldn't able to connect with any of the characters. I think others would enjoy it more than me because it has all the action, romance and drama that you are looking for. "
Review Coming Soon…
 BLURB: They killed my sister and infected me.
Now I have to pick up the pieces before I die.
I've spent the last five months trying to find the bastard who did this. Yet, even with the help of a hot amnesiac vampire named Jude, I've had zero luck.
Until now. And it could change everything. Even though I grew up in a family that hunted the supernatural, there were still things I didn't believe in.
Now I have to hurry for the slim chance that I could save us all. Because when you fight against immortal vampires, you're the one who's running out of time.
FIRE FALLING(AIR AWAKENS#2) BY ELISE KOVA
MY RATING: [4/5 Stars]
" It's an amazing sequel to Fire awakening novel. Though there wasn't much action in it, I really enjoyed reading it and I can't wait to read the next installment. "
Review Coming Soon…
BLURB: Soldier… Sorcerer… Savior… Who is Vhalla Yarl?
Vhalla Yarl marches to war as property of the Solaris Empire. The Emperor counts on her to bring victory, the Senate counts on her death, and the only thing Vhalla can count on is the fight of her life. As she grapples with the ghosts of her past, new challenges in the present threaten to shatter the remnants of her fragile sanity. Will she maintain her humanity? Or will she truly become the Empire's monster?
REAPING ANGELS BY LAURA THALASA
MY RATING: [3.5/5 Stars]
" It's a unique superhero novel and I really liked it. It was funny, romantic, entertaining and quick read."
Review Coming Soon…
BLURB: There are few things superhero Angel wants in life. World peace. Unlimited chocolate banana milkshakes. Spandex outfits with pockets. What she doesn't want is the attention of the Executioner, a supervillain who kills with his touch. 
But the moment she survives a caress—and a kiss—at the mercy of his lethal skin, Angel realizes her problems just got a whole lot bigger. Because the only thing worse than a supervillain who wants to kill you is one who wants to keep you.
FOR THE RECORD BY CHARLOTTE HUANG
MY RATING: [3/5 Stars]
" I didn't enjoy this book much because it wasn't what I was expecting and It was somewhat boring too. While reading this book, I felt like I was reading a biography of a music artist in a tour. "
Review Coming Soon…
 BLURB:
If Almost Famous were a YA novel… a raw, honest debut celebrating music, friendship, romance, and life on the road.

Chelsea thought she knew what being a rock star was like… until she became one. After losing a TV talent show, she slid back into small-town anonymity. But one phone call changed everythingNow she's the lead singer of the band Melbourne, performing in sold-out clubs every night and living on a bus with three gorgeous and talented guys. The bummer is that the band barely tolerates her. And when teen heartthrob Lucas Rivers take an interest in her, Chelsea is suddenly famous, bringing Melbourne to the next level—not that they're happy about that. Her feelings for Beckett, Melbourne's bassist, are making life even more complicated.Chelsea only has the summer tour to make the band—and their fans—love her. If she doesn't, she'll be back in Michigan for senior year, dying a slow death. The paparazzi, the haters, the grueling schedule… Chelsea believed she could handle it. But what if she can't?
HOTEL RUBY BY SUZANNE YOUNG
MY RATING: [3.5/5 Stars]
" Hotel Ruby is very creepy and mysterious read. I really liked it but it wasn't amazing enough for me to love it. Even though it wasn't to my expectations, I really did enjoyed the mystery and how it was finally unraveled. "
Review Posted Here
 BLURB:
Stay Tonight. Stay Forever.
When Audrey Casella arrives for an unplanned stay at the grand Hotel Ruby, she's grateful for the detour. Just months after their mother's death, Audrey and her brother, Daniel, are on their way to live with their grandmother, dumped on the doorstep of a DNA-matched stranger because their father is drowning in his grief.
Audrey and her family only plan to stay the night, but life in the Ruby can be intoxicating, extending their stay as it provides endless distractions—including handsome guest Elias Lange, who sends Audrey's pulse racing. However, the hotel proves to be as strange as it is beautiful. Nightly fancy affairs in the ballroom are invitation only, and Audrey seems to be the one guest who doesn't have an invite. Instead, she joins the hotel staff on the rooftop, catching whispers about the hotel's dark past.
The more Audrey learns about the new people she's met, the more her curiosity grows. She's torn in different directions—the pull of her past with its overwhelming loss, the promise of a future that holds little joy, and an in-between life in a place that is so much more than it seems…
Welcome to the Ruby.
---
NEXT I'M GOING TO READ THESE BOOKS:
THE DIARY OF LEXI ASHFORD BY JESSICA SORENSEN
 BLURB: Lexi has always had a reputation for accidentally messing things up, but she never thought she'd be jobless and homeless at twenty-six. With no other choice, she returns to her hometown to do a little life searching.
Lexi quickly discovers a lot has changed in the eight years since she first left Fairville, a quirky little town in the middle of nowhere. Most of her best friends from high school are now married and have children, and her parents have sold their home and are now living in a loft above their store. One thing still remains the same, though. Anders, her old high school crush is still as hot as ever.
Determined to get her life back on track, Lexi starts searching for an apartment and a job. But during a crazy night at one of her friend's bachelorette parties, she wakes up in Las Vegas, hungover and married to Evan, Anders' brother, a guy she barely knows. So much for getting her life back on track.
SNOW LIKE ASHES(SNOW LIKE ASHES#1) By SARA RAASCH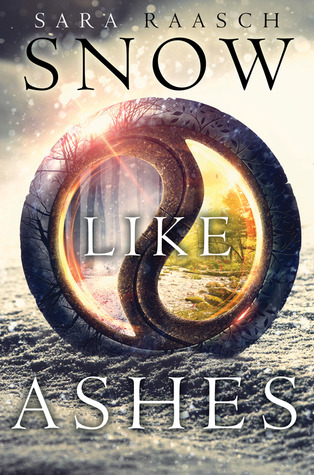 BLURB: A heartbroken girl. A fierce warrior. A hero in the making.
Sixteen years ago the Kingdom of Winter was conquered and its citizens enslaved, leaving them without magic or a monarch. Now, the Winterians' only hope for freedom is the eight survivors who managed to escape, and who have been waiting for the opportunity to steal back Winter's magic and rebuild the kingdom ever since.
Orphaned as an infant during Winter's defeat, Meira has lived her whole life as a refugee, raised by the Winterians' general, Sir. Training to be a warrior—and desperately in love with her best friend, and future king, Mather — she would do anything to help her kingdom rise to power again.
So when scouts discover the location of the ancient locket that can restore Winter's magic, Meira decides to go after it herself. Finally, she's scaling towers, fighting enemy soldiers, and serving her kingdom just as she's always dreamed she would. But the mission doesn't go as planned, and Meira soon finds herself thrust into a world of evil magic and dangerous politics – and ultimately comes to realize that her destiny is not, never has been, her own.
ICE LIKE FIRE (SNOW LIKE ASHES#2) By SARA RAASCH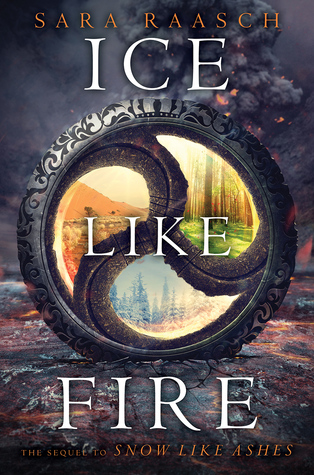 BLURB: It's been three months since the Winterians were freed and Spring's king, Angra, disappeared—thanks largely to the help of Cordell.
Meira just wants her people to be safe. When Cordellan debt forces the Winterians to dig their mines for payment, they unearth something powerful and possibly dangerous: Primoria's lost chasm of magic. Theron sees this find as an opportunity—with this much magic, the world can finally stand against threats like Angra. But Meira fears the danger the chasm poses—the last time the world had access to so much magic, it spawned the Decay. So when the king of Cordell orders the two on a mission across the kingdoms of Primoria to discover the chasm's secrets, Meira plans to use the trip to garner support to keep the chasm shut and Winter safe—even if it means clashing with Theron. But can she do so without endangering the people she loves?
Mather just wants to be free. The horrors inflicted on the Winterians hang fresh and raw in Januari—leaving Winter vulnerable to Cordell's growing oppression. When Meira leaves to search for allies, he decides to take Winter's security into his own hands. Can he rebuild his broken kingdom and protect them from new threats?
As the web of power and deception weaves tighter, Theron fights for magic, Mather fights for freedom—and Meira starts to wonder if she should be fighting not just for Winter, but for the world.
---
These are my WWW for this week, so what are your  recent, current and next reads? Please Feel Free To Comment Below or Leave a link to your WWW post. ❤
See You In The Next Post and Have a Great Day! 🙂