Hi guys! I've been tagged to do Fall Time Cozy Time tag and fall is one of my favorite season so I had fun doing this tag. Thanks for the tag Prima @Panda Hearts Books 😀
---
Crunching Leaves
The world is full of colour – Book that has a red/orange/yellow cover?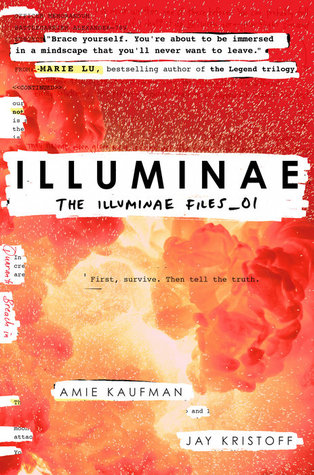 I'm gonna go with Illuminae because I'm currently reading this book. It's a refreshing read. I've finished half of the book and so far it was good but it wasn't amazing yet but I really hope the other half would make up for it.
Cozy Sweater
Book that gives you the warm fuzzies?
It's definitely Eleanor & Park by Rainbow Rowell. It was really a adorable book with cute couple and I loved it.
Fall Storm
Favourite book or genre for a rainy day? 
I don't have any particular book but I would always love to read any book from my favorite fantasy genre or any cute contemporary romance.
Cool Crisp Air
The coolest character that you would love to trade places with?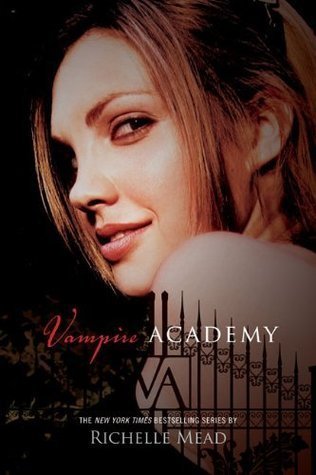 Vampire Academy is one of my favorite series and Rose Hathway is definitely a coolest character that I would love to trade places with. Another great thing is that, I could be together with my favorite book boyfriend Dimitri. 😀
Hot Apple Cider
An under-hyped book that should become the next best thing?
Well, there are so many books to name but I'll go with Broken Skies by Theresa Kay. 
BLURB: Thirty years ago, civilization collapsed. Few survived.
Ten years ago, the aliens arrived…and stayed.
One year ago, I killed two men and went a little crazy.
Today, the aliens took my brother and I will do anything to get him back.
In seventeen-year-old Jax Mitchell's world, humans are nearly extinct and alien settlers have arrived.
Until recently, the E'rikon have remained segregated in their city and ignored the few humans who have tried to engage them… but now they have taken Jax's brother. To rescue him, she forms an uneasy alliance with a teenage E'rikon left stranded in the woods. She agrees to guide him to the city if he sneaks her past the human-proof barrier. Too bad it's not that simple.
Jax, who cannot stand to be touched, finds that she's drawn to the alien boy with bright green hair and jewel-like scales on his back. And he's equally affected by her, the courageous redhead with haunted eyes. But she doesn't know the alien's true motives and he has no idea that she is much more than she seems.
With the aliens and the humans at odds, the connection forming between the two teens has consequences. What started off as a rescue mission sets a chain of events in motion which threatens not only the remaining humans and the growing alien society, but Earth itself.
Coat, Scarves and Mittens
Fall is the time to cover up – book that has an embarrassing cover that you would keep hidden in public?
I do have some titles with embarrassing covers but they are mostly from New-Adult and Adult genre.
Pumpkin Spice
Favourite fall time comfort food/ drink?
Oh, It's definitely my all time favorite HOT CHOCOLATE.
---
Warm, Cozy Bonfire

Spread the cozy warmth – Who do you tag?
I TAG
Aira @Aira Reads
Claire @Coffeeholic Bookworm
Deanna @A Novel Glimpse
Emma @Emma The Book Lover
Poulami @Daydreaming Books
Samantha @Bookish Library
Syc @The Lit Mermaid
The Orang-Utan Librarian
YOU!
That's it! Feel free to disregard it, if you've already done it or not interested.
Have a great day!