Hey there! I've been tagged by Erika @Erika In Bookventureland to do The book courtship tag. It was interestingly fun tag and I want to give a huge thank you to the lovely blogger Erika for tagging me. 
---
Phase 1 – Initial Attraction: A book that you bought because of the cover?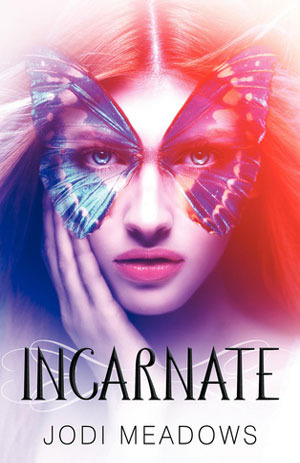 There's only few books which I've bought solely because of it's beautiful cover and Incarnate is one of them which does have a gorgeous cover but the book was quite an average read.
Phase 2 – First Impressions: A book that you got because of the summary?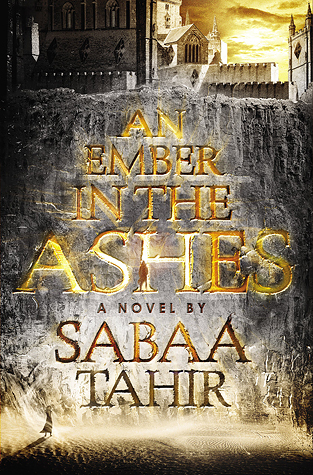 Well, there's a lot of books to choose from because almost all of my books are picked out mostly because of its summary. Anyways, I'd go with An Ember in the Ashes by Sabaa Tahir. It is a wonderful book with great characters and interesting plot. I can't wait to read it's sequel and I recommend everyone to read this book.
Phase 3 – Sweet Talk: A book with great writing?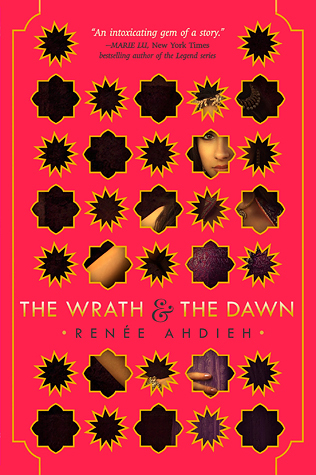 There are actually so many books with great writing but I'd go with one of the books I've read this year. The wrath and the Dawn by Renee Ahdieh is a beautiful romantic tale and I loved reading it. I really liked the author's writing style in it which is very captivating and lyrical.
Phase 4 – First Date: A first book of a series which made you want to pick up the rest of the series?

For this question I would go with Erika's answer. Cinder is a book that I didn't expect to enjoy it as much as I did. As soon as I finished Cinder I immediately picked up scarlet which is the second book in the series and now I'm looking forward to the release of Winter.
Phase 5 – Late Night Phone Calls: A book that kept you up all night?
I mostly prefer to read at nights so it is  quite common for me to read books till early morning. Anyways, for this question I would choose Shatter Me by Tahereh Mafi and trust me it is a book that will definitely keep you up all night.
Phase 6 – Always on my mind: A book you could not stop thinking about?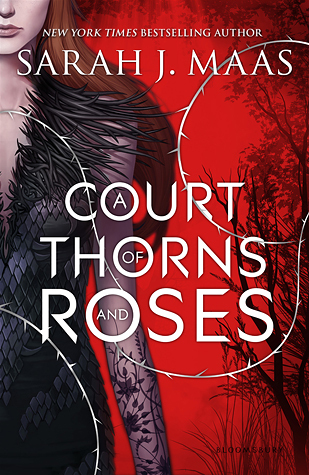 ACOTAR is one of the best books I've read so far this year and I still can't get it out of my mind. I hope Sarah J. Mass releases it's sequel as soon as possible.
Phase 7 – Getting Physical: A book which you love the way it feels?
I love the feel of every physical books I have so It's impossible for me to pick only one.
Phase 8 – Meeting the parents: A book which you would recommend to your family and friends?
It's really a hard question for me. I don't have any readers in my family & friends and even if I do have I think everyone would have their own preferences in genres but still I wanna go with The Final Empire By Brandon Sanderson. It is an epic fantasy book that I enjoyed reading and I think everyone would like it.
Phase 9 – Thinking about the future: A book or series you know you will re read many times in the future?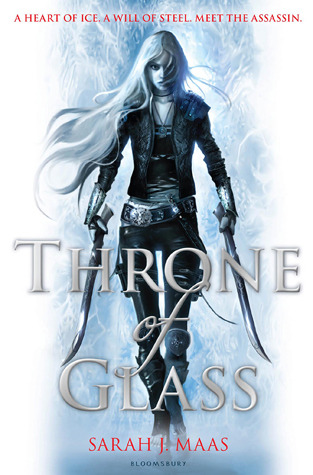 It's definitely Throne Of Glass Series by Sarah J. Mass. I just love this series and I know I will re-read it many times in the future.
Phase 10 – Share the love: Who do you tag?
Prima @Panda Hearts Books
Jackie @Fall In Love With The Sound Of Words
Annelise @Annelise Book Life
Meg @Magic Of Books
Claire @Coffeeholic Bookworm
Dimple @Enthralling Dimple
Carmen @In Middle Of Fantasy and Reality
Rae @Bookmark Chronicles
Parneet @The Enchanted Book
Casey @Inspired By The Page
I'll tag everyone who wants to do it and feel free to disregard it if you've already done it!
See you next time and Have a great day! 😀