Hello there! Welcome back to another weekly WWW wednesdays meme 🙂
The WWW meme was formerly Hosted by Miz B at Should be Reading
Now It was revived at Taking on a World of Words
To play along, just answer the following three (3) questions…
• What are you currently reading?
• What did you recently finish reading?
• What do you think you'll read next?
---
I AM CURRENTLY READING:
I'm so excited that I'm finally reading this long awaited book. I've read only a few chapters but so far it's really great.
SIX OF CROWS (THE DREGS#1) BY LEIGH BARDUGO    
 BLURB: Ketterdam: a bustling hub of international trade where anything can be had for the right price—and no one knows that better than criminal prodigy Kaz Brekker. Kaz is offered a chance at a deadly heist that could make him rich beyond his wildest dreams. But he can't pull it off alone…
A convict with a thirst for revenge.
A sharpshooter who can't walk away from a wager.
A runaway with a privileged past.
A spy known as the Wraith.
A Heartrender using her magic to survive the slums.
A thief with a gift for unlikely escapes.
Six dangerous outcasts. One impossible heist. Kaz's crew is the only thing that might stand between the world and destruction—if they don't kill each other first.
---
I JUST RECENTLY FINISHED READING: 
CROSSED (SOUL EATERS #3) BY ELIZA CREW
" Crossed is the epic conclusion to the soul Eaters Trilogy and I really enjoyed reading it. Meda is a wonderful female protagonist of this series and I'm gonna miss her a lot."
MY RATING: 4/5 Stars
Review Posted Here
 BLURB: War is here.
Full-scale war has erupted between the Crusaders and demons and even Chi has to admit isn't going well. Like any sensible rat, Meda's eager to abandon the sinking ship but, unfortunately, her friends aren't nearly as pragmatic. Instead, Meda's forced to try to keep them all alive until the dust settles.
As the Crusaders take more and more drastic measures, the tables turn and Meda suddenly finds herself in the role of voice of sanity. No one is more horrified than she is. When old enemies reappear as new allies and old friends become new enemies Meda has to decide—again—whose side she's really on.
And then the Crusaders decide that Meda should go to Hell. Literally.
Can't a monster ever catch a break?
---
NEXT I'M GOING TO READ THESE BOOKS:   
Reawakened and Air Awakens are the two amazing books that I'm so excited to read next.
REAWAKENED(REAWAKENED#1) BY COLLEEN HOUCK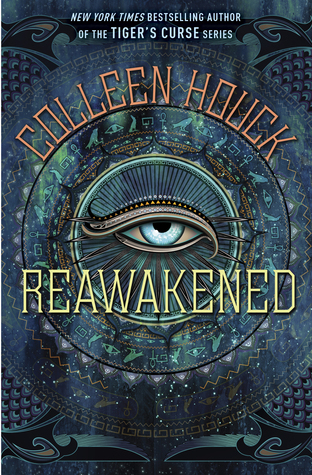 BLURB: When seventeen-year-old Lilliana Young enters the Metropolitan Museum of Art one morning during spring break, the last thing she expects to find is a live Egyptian prince with godlike powers, who has been reawakened after a thousand years of mummification.
And she really can't imagine being chosen to aid him in an epic quest that will lead them across the globe to find his brothers and complete a grand ceremony that will save mankind.
But fate has taken hold of Lily, and she, along with her sun prince, Amon, must travel to the Valley of the Kings, raise his brothers, and stop an evil, shape-shifting god named Seth from taking over the world.
AIR AWAKENS(AIR AWAKENS#1) BY ELISE KOVA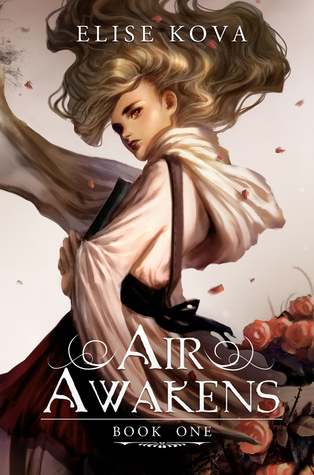 BLURB: A library apprentice, a sorcerer prince, and an unbreakable magic bond…
The Solaris Empire is one conquest away from uniting the continent, and the rare elemental magic sleeping in seventeen-year-old library apprentice Vhalla Yarl could shift the tides of war.
Vhalla has always been taught to fear the Tower of Sorcerers, a mysterious magic society, and has been happy in her quiet world of books. But after she unknowingly saves the life of one of the most powerful sorcerers of them all—the Crown Prince Aldrik—she finds herself enticed into his world. Now she must decide her future: Embrace her sorcery and leave the life she's known, or eradicate her magic and remain as she's always been. And with powerful forces lurking in the shadows, Vhalla's indecision could cost her more than she ever imagined.
---
These are my WWW for this week, so what are your  recent, current and next reads? Please Feel Free To Comment Below or Leave a link to your WWW post. ❤
See You In The Next Post and Have a Great Day! 🙂