Hello guys! I can't believe September has already come to end. It's amazing how fast time flies by and you don't even realize it. September has seemed a little bit like a slower reading month just because I've been busy with my life outside the blogosphere. I've planned to read minimum 15 books this month but unfortunately, I didn't reached that far. Still, I'm glad that I've read atleast 10 books this month. So, here's the recap of the posts that I've published this month. 😀
---
BOOKS I'VE READ THIS MONTH:
Click on the Images to go to its Goodreads page. 🙂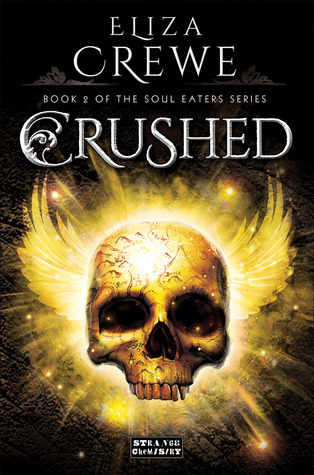 BOOKS I'VE REVIEWED THIS MONTH:
Not Every Girl By Jane McGarry[3.5/5stars]
Blackmail Boyfriend By Chris Cannon[3.5/5stars]
Paladin By Sally Slater[4/5stars]
Slasher Girls & Monster Boys By Various Authors[3.5/5stars]
Aqua(Aqua#1) By M.A.George[3.5/5stars]
The Final Empire(The Mistborn#1) By Brandon Sanderson[5/5stars]
Crushed(The Witch-Game#1) By Kasi Blake[3.5/5stars]
Everything, Everything By Nicola Yoon[4/5stars]
The Beast(The Hunter Legends#1) By Lindsay Mead[3.5/5stars]
Playing The Player By Lisa Brown Roberts[4/5stars]
Cracked(The Soul Eaters#1) By Eliza Crewe[3.5/5stars]
---
AWARDS
---
MEMES
WWW MEME
WWW Wednesdays #14 (Sep 02) [2015]
WWW Wednesdays #15 (Sep 09) [2015] 
WWW Wednesdays #16 (Sep 16) [2015] 
WWW Wednesdays #17 (Sep 23) [2015]
WWW Wednesdays #18 (Sep 30) [2015]

SUNDAY RECOMMENDATIONS
Sunday Book Recommendations #8[06 Sep 2015]
Sunday Book Recommendations #9[13 Sep 2015]
Sunday Book Recommendations #10[20 Sep 2015]
Sunday Book Recommendations #11[27 Sep 2015]

MANGA RECOMMENDATIONS
Crazy Girl Shin Bia By Hwang Mi Ri 
Special A By Minami Maki 
He Dedicated To Roses By Hwang Mi Ri
Tsuki No Shippo/Tail Of The Moon By Rinko Ueda
---
TAGS
Mid-Year Book Freak Out Tag! 
The Summer Reader Book Tag! 
Around The World In YA! 
The Pastry Book Tag!
---
THE FINAL EMPIRE(THE MISTBORN#1) BY BRANDON SANDERSON
"It's an epic fantasy novel with a fantastic world building"
 BLURB: In a world where ash falls from the sky, and mist dominates the night, an evil cloaks the land and stifles all life. The future of the empire rests on the shoulders of a troublemaker and his young apprentice. Together, can they fill the world with colour once more?
---
That's it for this month! I hope you guys had a great month too.
Please Feel Free to comment Below or leave a link to your wrap up post. ❤
Have a nice day and Happy Reading! 😀