RELEASE DATE: September 14, 2015
AUTHOR: Lisa Brown Roberts
GENRE: Young-Adult, Contemporary, Romance.
PUBLISHER: Entangled Crush
SUMMARY: The Good Girl Vs. The Player
Round one begins…
Trina Clemons needed the money. Why else would she – the most organized, prepared student in school – spend the summer as a nanny and partner with the biggest slacker ever? Now she's ready to tackle nannyhood with her big binder of research and schedules. Just don't ask her about the secret job of "fixing" the bad habits of a certain high school player…
Slade Edmunds prefers easy hook-ups, and Trina is definitely not his type. She's all structure and rules, while Slade wants to just have fun. Fortunately, Trina has no idea about the bet Slade made with his best friend that he can totally get her to unwind by the end of summer…
Then the weirdest thing happens. There's chemistry. A lot of it.
But nothing gets between a boy and a girl like a big, fat secret…
MY REVIEW: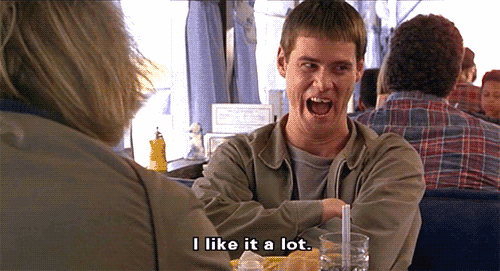 I'm a huge fan of all of Entangled Crush's books! They are always adorable and fun to read. Playing The Player is another great addition because it was funny and cute read, as expected. This book just looked all sorts of adorable! I was in the mood for a light read, and that's exactly what I got, so it was perfect! It is the first book I've read from the author and I really liked it.
Trina and Slade are perfect opposites of each other and together they are supposed to be nannying two little kids for the summer. Both Trina and Slade were interviewed separately for the nanny job and Slade's mom offers Trina with Extra salary if she agrees  to mentor slade in being a responsible person. She was hesitant at start but ultimately she gives up because she really needs the money and she agrees with a condition that Slade shouldn't know about this deal. Slade was always considered as slacker and unreliable by his parents and to prove  them wrong, he reluctantly agrees to do the Nanny job because it was either this or forfeit his allowance for the summer. When Slade learns he's got a Nanny partner, he expects her to be a hot nanny but instead he gets Trina who is a Type-A organized person and definitely not his type. Trina thought that she was completely immune to Slade's charms but when she finally get's to see a new different side of him, she realizes her immunity wouldn't last longer and tries very hard to resist her attraction towards him.

I really liked Trina! At the beginning, She was a bit uptight and a organized person who always follows her binder but after meeting Slade she begins to loosen up. Slade Edmunds is a popular guy in the school, he is a real player, who had his fair share of girls and they always like to flank around him. He is totally charming and swoon worthy guy  who is also very good with kids. I love his messy fashion sense especially his shoe lace hair tie. Both Trina and Slade are truly an adorable couple and I really liked their relationship, and not to forget their banters. There's no insta-love because their relationship began with hate and it slowly turned to love after they get to know each other better. Gillian and Max are really cute kids specially Gillian, she's definitely a trouble maker and both kids actions has always brought a smile to my face. Alex is another character that I've come to like, he is a fun guy and also Slade's best friend.
The plot was quite predictable with some clichés but it was well executed. I really enjoyed the author's great writing style. The pacing of the plot was slow but still it was entertaining and I wasn't bored anywhere. It has well written characters and there's a nice character development of Trina at the end. Another best thing about this book was, it was written in alternative pov which I always appreciate in a book.
Overall, it is fun and entertaining read, and I really enjoyed reading it! It has great characters, good plot pacing, great writing style and an adorable story line. If you are looking for a sweet, cute, fluffy, romantic YA contemporary read then I highly recommend this book.
Please Feel Free To Comment Below. ❤
See You In The Next Post and Have a Great Day! 🙂