Hello there! Welcome back to another Sunday Book Recommendations which is the new weekly meme hosted by me. I created this meme so I could recommend you guys some interesting books which I think are worth reading. This meme includes recommending a book from three different genres. If you want to do this meme have fun with it, but don't forget to link back to the host. 🙂
Note: You can change the genres every week.
---
 YA DYSTOPIA
THE BOOK OF IVY BY AMY ENGEL 
THE BOOK OF IVY DUOLOGY
This book is truly brilliant and fantastic. It was really an engaging read and I couldn't put it down for a second. I really liked the world the author has created and I'm highly anticipating for the sequel. "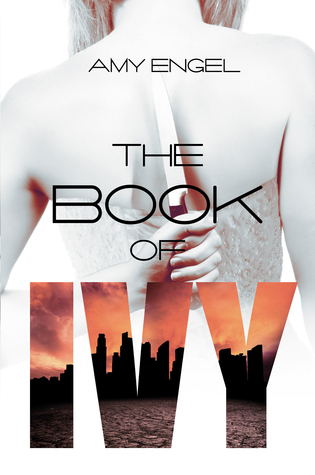 BLURB: After a brutal nuclear war, the United States was left decimated. A small group of survivors eventually banded together, but only after more conflict over which family would govern the new nation. The Westfalls lost. Fifty years later, peace and control are maintained by marrying the daughters of the losing side to the sons of the winning group in a yearly ritual.
This year, it is my turn.
My name is Ivy Westfall, and my mission is simple: to kill the president's son—my soon-to-be husband—and restore the Westfall family to power.
But Bishop Lattimer is either a very skilled actor or he's not the cruel, heartless boy my family warned me to expect. He might even be the one person in this world who truly understands me. But there is no escape from my fate. I am the only one who can restore the Westfall legacy.
Because Bishop must die. And I must be the one to kill him…
---
---
YA CONTEMPORARY
ALL I'VE EVER WANTED BY ANA HUANG
[STAND-ALONE]
It is one of the best hilarious books I've read this year. The Story is based on Japanese Manga titled Hana Yori Dango. If you haven't read this book yet then I highly recommend you to read it because it was really a fun and romantic read.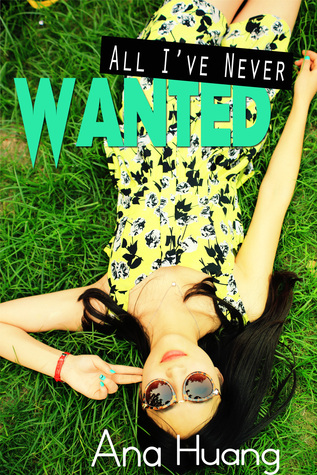 BLURB: The Scions were the four richest, most powerful guys at Valesca Academy, and they ruled the school with iron fists. Everyone wanted to date them or be them…everyone, that is, except Maya Lindberg, who just wanted to avoid them until she could graduate.
She almost succeeded, until an ill-advised outburst on her part put her right in the Scions' path. Just like that, one became her fake boyfriend, one her unwanted matchmaker, one her guardian angel, and the one she couldn't stand the most? Yeah, he's her new housemate.
A Young Adult romantic comedy that explores what happens when a girl gets everything she never asked for, including a puppy, a new wardrobe, and, possibly, even true love.
---
YA SCI-FI STEAMPUNK
SOMETHING STRANGE AND DEADLY BY SUSAN DENNARD
SOMETHING STRANGE AND DEADLY TRILOGY
"It's a Historical fiction novel with a unique mix of Steampunk and Zombies. The story was unique and amazing, gripping right from the start. If you are into Steampunk novels with light romance then you must check out this book."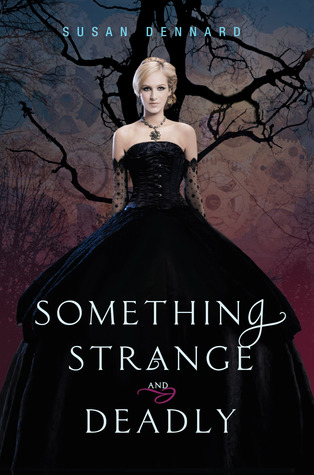 BLURB: 
Philadelphia 1876. The Dead are rising. A zombie delivers a letter to Eleanor Fitt. Whoever controls the Dead Army has her brother. She avoids her mother's choice of husband for the lab of Spirit Hunters, including the maddeningly stubborn yet handsome Daniel. The situation threatens her reputation, and the lives of everyone in the city.
For Last Week's Recommendations Go To Here
---
Well, that's it for this week. 😀
Feel free to comment below and if you want me to recommend books from any particular genre let me know. ❤
See you next week with new recommendations!  🙂
Have a Great Day!