Hello there! Welcome back to another weekly WWW wednesdays meme 🙂
The WWW meme was formerly Hosted by Miz B at Should be Reading
Now It was revived at Taking on a World of Words
To play along, just answer the following three (3) questions…
• What are you currently reading?
• What did you recently finish reading?
• What do you think you'll read next?
---
I AM CURRENTLY READING:
CRUSHED BY KASI BLAKE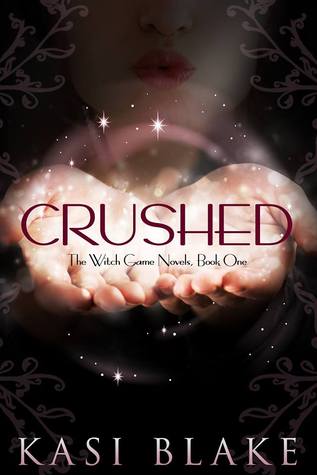 BLURB: The Noah girls have beauty, powers, and brains.
They use all three to play their games.
They blow the dust,
the boys are crushed,
and no one is ever the same.
Each year the Noah girls play a secret game— Crushed. The rules are simple.
1. Use wisdom to pick your target. The boy can't be too weak or too strong-willed.
2. Blow the enchanted dust into your target's face to enchant (Crush) him.
3. Give verbal commands and assign them tasks to perform throughout the year. The more tasks completed, the stronger the witch's power grows.
4. At the end of the year, the witch with the most power wins cold, hard cash.
As if being a witch in high school isn't complicated enough, Kristen picks the wrong boy to Crush. Zack is tall, handsome, and a little scary. Her Crush spell isn't working on him like it has with the others. In fact, he is behaving the opposite of every other boy she's Crushed, hating her instead of adoring her. Something is definitely wrong. After someone attempts to kill her, Kristen realizes there is more at risk than a few hundred dollars. She may be betting with her life.
---
I JUST RECENTLY FINISHED READING: 
THE FINAL EMPIRE(MISTBORN#1) BY BRANDON SANDERSON 
My Rating: 5/5 stars
Review Coming Soon…

"This book was fantastic and epic! I loved Everything in it!!! The Story, the Characters and the world building in it were truly wonderful"
A thousand years ago evil came to the land and has ruled with an iron hand ever since. The sun shines fitfully under clouds of ash that float down endlessly from the constant eruption of volcanoes. A dark lord rules through the aristocratic families and ordinary folk are condemned to lives in servitude, sold as goods, labouring in the ash fields.
But now a troublemaker has arrived and there is rumour of revolt. A revolt that depends on criminal that no-one can trust and a young girl who must master Allomancy – the magic that lies in all metals.
---
NEXT I'M GOING TO READ THESE BOOKS:
EVERYTHING EVERYTHING BY NICOLA YOON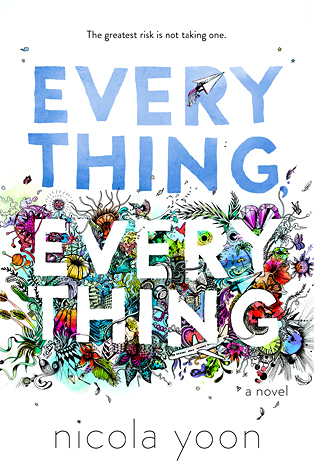 BLURB: My disease is as rare as it is famous. Basically, I'm allergic to the world. I don't leave my house, have not left my house in seventeen years. The only people I ever see are my mom and my nurse, Carla.
But then one day, a moving truck arrives next door. I look out my window, and I see him. He's tall, lean and wearing all black—black T-shirt, black jeans, black sneakers, and a black knit cap that covers his hair completely. He catches me looking and stares at me. I stare right back. His name is Olly.
Maybe we can't predict the future, but we can predict some things. For example, I am certainly going to fall in love with Olly. It's almost certainly going to be a disaster.
THE BEAST(THE HUNTER LEGENDS#1) BY LINDSAY MEAD
BLURB: Demon possession has swept through Glace's neighboring kingdom, turning humans into hellhounds. These great, fanged wolves are wild, desperate, and hungry. Only the sworn Hunters have kept them back for five long, bloody years.
At the young age of fifteen, Belle LeClair became a Hunter. She no longer remembers how many hounds she's killed, or how many friends she's buried. Still, Belle leads the hunt till a tragedy forces her deep into the dark kingdom. Her heart will be turned, her loyalty tested— and fate will intervene.
Amid a backdrop of Steampunk inventions and a harsh winter landscape,The Beast is a re-imagining of the infamous love between a beauty and a beast.
---
These are my WWW for this week, so what are your  recent, current and next reads? Please Feel Free To Comment Below or Leave a link to your WWW post. ❤
See You In The Next Post and Have a Great Day! 🙂