Hello there! Welcome back to another weekly WWW wednesdays meme 🙂
The WWW meme was formerly Hosted by Miz B at Should be Reading
Now It was revived at Taking on a World of Words
To play along, just answer the following three (3) questions…
• What are you currently reading?
• What did you recently finish reading?
• What do you think you'll read next?
---
I AM CURRENTLY READING:
THE FINAL EMPIRE(MISTBORN#1) BY BRANDON SANDERSON 
"I haven't started it yet but I'm so excited to read it. "
A thousand years ago evil came to the land and has ruled with an iron hand ever since. The sun shines fitfully under clouds of ash that float down endlessly from the constant eruption of volcanoes. A dark lord rules through the aristocratic families and ordinary folk are condemned to lives in servitude, sold as goods, labouring in the ash fields.
But now a troublemaker has arrived and there is rumour of revolt. A revolt that depends on criminal that no-one can trust and a young girl who must master Allomancy – the magic that lies in all metals.

---
I JUST RECENTLY FINISHED READING:
AQUA BY M.A. GEORGE
My Rating: 3.5 stars
Review Coming Soon…
"It's a refreshing  take on paranormal genre and we get to meet a new paranormal being that  can live  both underwater and on land. Overall, it's got a decent plot and I liked it."
 BLURB: Meet Layla McKelland:
Novelist (unpublished, but cut her some slack…seventeen is a bit early to despair),
Slightly neurotic introvert (Alright, let's be honest…there's no "slightly" about it),
International Woman of Mystery, and…
Okay, just scratch the bio.
The only real "mystery" in Layla's life is why her father has never been on the scene. Or why her mother drags Layla to a new coastal home every year.
Nothing about the latest hometown seems too newsworthy…until a routine day at the beach leaves Layla questioning whether she's read one too many paranormal fantasy novels. The plot thickens when a random guy claims to know things about her father—a bizarre claim he backs up with an equally impossible stunt. And Layla soon finds herself on the wrong side of a mysterious attempted drowning…on her own kitchen floor.
When all is done, Layla will attest that fact is far stranger than fiction. And nothing in real life is ever as transparent as it seems…Not even water.
Especially not water.
SLASHER GIRLS VS MONSTER BOYS BY VARIOUS YA AUTHORS
My Rating: 3.5 stars
Review Posted Here
"A definite treat for all the readers who love horror and thrillers"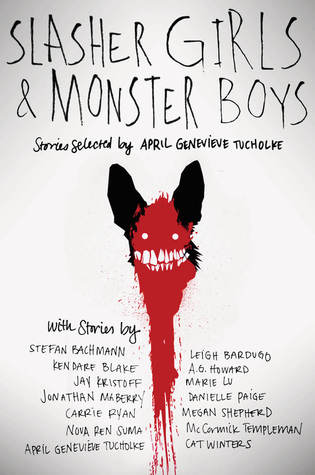 SUMMARY: A host of the smartest young adult authors come together in this collection of scary stories and psychological thrillers curated by Between the Devil and the Deep Blue Sea's April Genevieve Tucholke.
Each story draws from a classic tale or two—sometimes of the horror genre, sometimes not—to inspire something new and fresh and terrifying. There are no superficial scares here; these are stories that will make you think even as they keep you on the edge of your seat. From bloody horror to supernatural creatures to unsettling, all-too-possible realism, this collection has something for any reader looking for a thrill.
PALADIN BY SALLY SLATER
My Rating: 4 stars
Review Posted Here
"It's a great YA fantasy book with strong female protagonist and an amazing plot. It has got all the action, adventure and romance that you are looking for."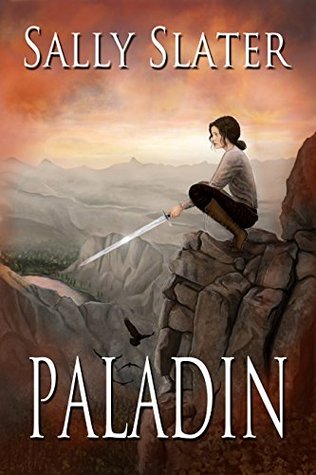 BLURB:  Brash, cocky, and unbeatable with a sword (well, almost), Sam of Haywood is the most promising Paladin trainee in the kingdom of Thule… and knows it. The only problem is that Sam is really Lady Samantha, daughter of the seventeenth Duke of Haywood, and if her father has his way, she'll be marrying a Paladin, not becoming one.
But Sam has never held much interest in playing damsel-in-distress, and so she rescues herself from a lifetime of boredom and matrimonial drudgery. Disguised as a boy, Sam leaves home behind to fight demons-—the most dangerous monsters in Thule—-alongside the kingdom's elite warriors. Pity that Tristan Lyons, the Paladin assigned to train her, is none other than the hero of her childhood. He hasn't recognized her–yet–but if he does, he'll take away her sword and send her packing.
Sam is not the only trainee hiding secrets: Braeden is a half-demon with a dark past that might be unforgivable. Whether he can be trusted is anyone's guess, including his.
As demons wreak havoc across the land, rebellion stirs in the West, led by a rival faction of warriors.
A war between men is coming, and Sam must pick a side. Will saving the kingdom cost her life–or just her heart?
---
NEXT I'M GOING TO READ THESE BOOKS:
CRUSHED BY KASI BLAKE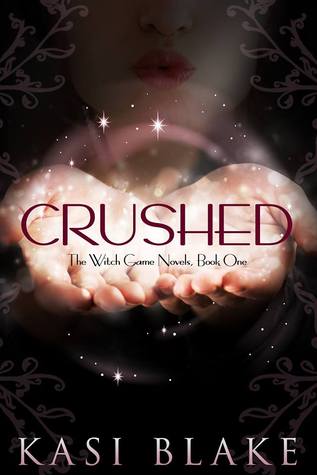 BLURB: The Noah girls have beauty, powers, and brains.
They use all three to play their games.
They blow the dust,
the boys are crushed,
and no one is ever the same.
Each year the Noah girls play a secret game— Crushed. The rules are simple.
1. Use wisdom to pick your target. The boy can't be too weak or too strong-willed.
2. Blow the enchanted dust into your target's face to enchant (Crush) him.
3. Give verbal commands and assign them tasks to perform throughout the year. The more tasks completed, the stronger the witch's power grows.
4. At the end of the year, the witch with the most power wins cold, hard cash.
As if being a witch in high school isn't complicated enough, Kristen picks the wrong boy to Crush. Zack is tall, handsome, and a little scary. Her Crush spell isn't working on him like it has with the others. In fact, he is behaving the opposite of every other boy she's Crushed, hating her instead of adoring her. Something is definitely wrong. After someone attempts to kill her, Kristen realizes there is more at risk than a few hundred dollars. She may be betting with her life.
EVERYTHING EVERYTHING BY NICOLA YOON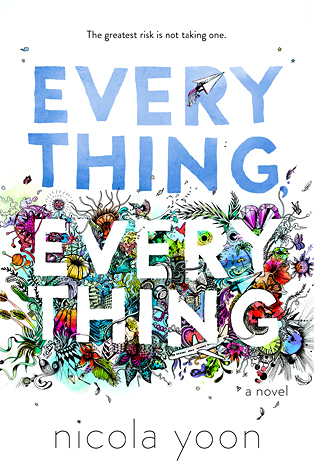 BLURB: My disease is as rare as it is famous. Basically, I'm allergic to the world. I don't leave my house, have not left my house in seventeen years. The only people I ever see are my mom and my nurse, Carla.
But then one day, a moving truck arrives next door. I look out my window, and I see him. He's tall, lean and wearing all black—black T-shirt, black jeans, black sneakers, and a black knit cap that covers his hair completely. He catches me looking and stares at me. I stare right back. His name is Olly.
Maybe we can't predict the future, but we can predict some things. For example, I am certainly going to fall in love with Olly. It's almost certainly going to be a disaster.
THE BEAST(THE HUNTER LEGENDS#1) BY LINDSAY MEAD
BLURB: Demon possession has swept through Glace's neighboring kingdom, turning humans into hellhounds. These great, fanged wolves are wild, desperate, and hungry. Only the sworn Hunters have kept them back for five long, bloody years.
At the young age of fifteen, Belle LeClair became a Hunter. She no longer remembers how many hounds she's killed, or how many friends she's buried. Still, Belle leads the hunt till a tragedy forces her deep into the dark kingdom. Her heart will be turned, her loyalty tested— and fate will intervene.
Amid a backdrop of Steampunk inventions and a harsh winter landscape,The Beast is a re-imagining of the infamous love between a beauty and a beast.
---
These are my WWW for this week, so what are your  recent, current and next reads? Please Feel Free To Comment Below or Leave a link to your WWW post. ❤
See You In The Next Post and Have a Great Day! 🙂