Hello there! Welcome back to another Sunday Book Recommendations which is the new weekly meme hosted by me. I created this meme so I could recommend you guys some interesting books which I think are worth reading. This meme includes recommending a book from three different genres. If you want to do this meme have fun with it, but don't forget to link back to the host. 🙂
Note: You can change the genres every week.
---

YA FANTASY
PALADIN BY ALLY SLATER
"I've recently read this book and I totally loved it! It's a great YA fantasy book with strong female protagonist and amazing plot. It has got all the action, adventure and romance that you are looking for. Just Read it, you won't regret it"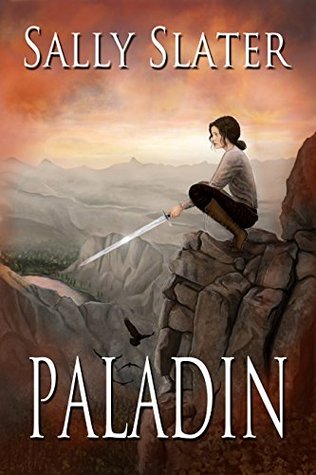 BLURB: Brash, cocky, and unbeatable with a sword (well, almost), Sam of Haywood is the most promising Paladin trainee in the kingdom of Thule… and knows it. The only problem is that Sam is really Lady Samantha, daughter of the seventeenth Duke of Haywood, and if her father has his way, she'll be marrying a Paladin, not becoming one.
But Sam has never held much interest in playing damsel-in-distress, and so she rescues herself from a lifetime of boredom and matrimonial drudgery. Disguised as a boy, Sam leaves home behind to fight demons-—the most dangerous monsters in Thule—-alongside the kingdom's elite warriors. Pity that Tristan Lyons, the Paladin assigned to train her, is none other than the hero of her childhood. He hasn't recognized her–yet–but if he does, he'll take away her sword and send her packing.
Sam is not the only trainee hiding secrets: Braeden is a half-demon with a dark past that might be unforgivable. Whether he can be trusted is anyone's guess, including his.
As demons wreak havoc across the land, rebellion stirs in the West, led by a rival faction of warriors.
A war between men is coming, and Sam must pick a side. Will saving the kingdom cost her life–or just her heart?
---
YA PARANORMAL
SANCTUM BY SARAH FINE
GUARDS OF SHADOWLANDS TRILOGY
"It's a perfect Urban Fantasy series with badass characters. The highlight of this book is it's great world building. This book is totally worth a read and highly recommended. "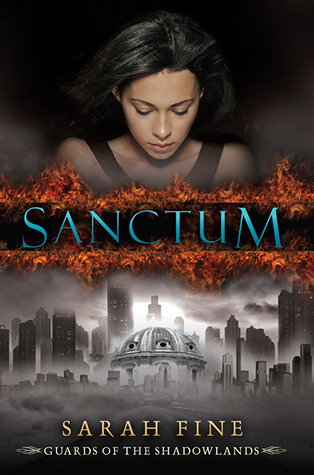 BLURB: "My plan: Get into the city. Get Nadia. Find a way out. Simple."
A week ago, seventeen-year-old Lela Santos's best friend, Nadia, killed herself. Today, thanks to a farewell ritual gone awry, Lela is standing in paradise, looking upon a vast gated city in the distance—hell. No one willingly walks through the Suicide Gates, into a place smothered in darkness and infested with depraved creatures. But Lela isn't just anyone—she's determined to save her best friend's soul, even if it means sacrificing her eternal afterlife.
As Lela struggles to find Nadia, she's captured by the Guards, enormous, not-quite-human creatures that patrol the dark city's endless streets. Their all-too-human leader, Malachi, is unlike them in every way except one: his deadly efficiency. When he meets Lela, Malachi forms his own plan: get her out of the city, even if it means she must leave Nadia behind. Malachi knows something Lela doesn't—the dark city isn't the worst place Lela could end up, and he will stop at nothing to keep her from that fate.
---
NEW ADULT SCI-FI [DYSTOPIA]
SWITCH BY JANELLE STALDER
NEW WORLD SERIES
"A forbidden Romance between a assassin and a rebel set in a post apocalyptic world which is ruled by a faction named New World Order. This book is filled with deceit, betrayal, romance, action and intrigue that will make it engaging till the end and a must read for everyone."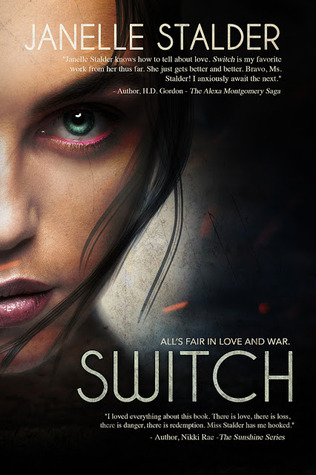 BLURB:
All's fair in love and war.
Two thirds of the world's population has been wiped out, devastated by the worst war earth has ever seen. Still standing amongst the ruins is a mind reader who finds herself on the wrong side of the war. Everyone does what they must to survive. When the rebels bent on bringing down the New World leader start to rise up, it is her job to make sure they stay down where they belong. That is, until one rebel sneaks past her defences and into her heart. Love will blossom from the ashes, but will it be enough to save them, or will it mean the end of them both?
For Last Week's Recommendations Go To Here
---
Well, that's it for this week. 😀
Feel free to comment below and if you want me to recommend books from any particular genre let me know. ❤
See you next week with new recommendations!  🙂
Have a Great Day!