RELEASE DATE: September 4, 2012
AUTHOR: Colleen Houck
GENRE: Young-Adult, Fantasy, Mythology Paranormal, Romance.
PUBLISHER: Splinter
SUMMARY: With three of the goddess Durga's quests behind them, only one prophecy now stands in the way of Kelsey, Ren, and Kishan breaking the tiger's curse. But the trio's greatest challenge awaits them: A life-endangering pursuit in search of Durga's final gift, the Rope of Fire, on the Adaman Islands in the Bay of Bengal.
It's a race against time–and the evil sorcerer Lokesh–in this eagerly anticipated fourth volume of the bestselling Tiger's Curse series, which pits good against evil, tests the bonds of love and loyalty, and finally reveals the tiger's' true destiny once and for all.
MY REVIEW:


Tiger's Destiny is the best book out of all the books I've read in the series so far and I'm quite satisfied with how it turned out in the end even though it was given a partial happy ending. The Plot was truly amazing with all the action in it and it was engaging from the start till the end. This book has made me a bit emotional especially regarding the death of one of the character that I'd really liked and it's a sad thing that he wouldn't be in the journey for the final quest.
The book continues from where it was left off in the previous book in which Kelsey has been kidnapped by the evil sorcerer Lokesh. With the help of both Ren and Kishan, she gets rescued from Lokesh who wants to make her his wife. After the rescue mission, Kelsey and her tiger's begins their journey for their final quest to break the curse. During their journey, tragedy strikes while fighting with the evil which emotionally breaks them from the inside but still they had to continue. They set off to find the final gift which is Rope of fire which can help you to travel through time. In this quest, we meet so many mythical creatures that we've never seen before. This book is full of adventure and more action-packed than previous books and I'd really wished there were few more pages left.
At last, Kelsey has finally realized who she loves the most but she's still the same stubborn character ever. When another female gives attention to Ren she  goes totally ballistic about it, I think she's totally hypocrite I mean had she forgotten how she did the same to him by acting all lovey-dovey with Kishan in front of him even though knowing how much it's hurting him. Now she neglects her own boyfriend and gives her total attention to Ren just because she feels that she may loose Ren forever to another girl.

Anamika is another character that I've come to like and she's more likable than Kelsey and more sensible too. I wouldn't have minded if Ren ended up with her. Poor Kishan it's totally unfair for him and loving Kelsey has brought him nothing but heartache.
Despite the teenage angst drama, the plot was fantastic and epic. I've really enjoyed their adventure with Rakshasha's, their fight with twins, their struggle with the chimera(greek mythical creature) and also their epic final battle with Lokesh. Even after the final battle with the Evil has been concluded everything hasn't ended yet cause there's still something important about the tiger's fulfilling their destiny's. Ren and Kishan has their own destiny's to follow and it has been very heart breaking because after going through so many obstacles and struggles they had to make a ultimate sacrifice at the end which was so cruel because I really wanted everyone to have a happy ending.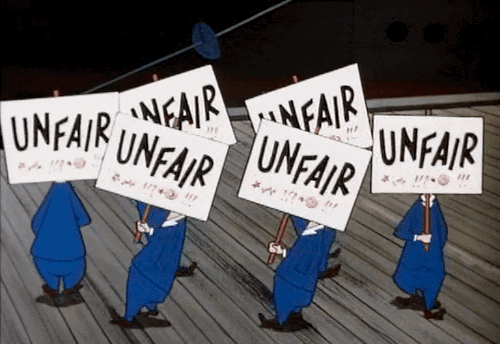 All the fight and battle scenes are described so vividly that will give you clear Image of it and I've felt that I was actually present at the scene. This book has both happy ending and sad ending too but I'd wish there was alternate ending to it. Overall, It was awesome read and I can't wait to read more about Kishan in the next book which is also the final book in the series. It's become a journey for me too following this trio's adventures and I'd really miss Ren and Kishan a lot after the series completes. Have you read this series yet? If not, I would highly recommend you to read it. 😀
Please Feel Free To Comment Below. ❤
See You In The Next Post and Have a Great Day! 🙂