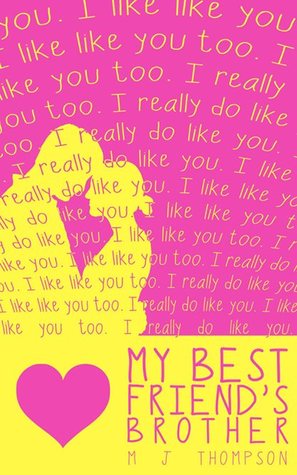 RELEASE DATE: August 31, 2014 
AUTHOR: M.J. Thompson
GENRE: Young-Adult, Contemporary, Romance.
PUBLISHER: BLVNP Incorporated
SUMMARY: Hope and Heather have been friends for years.
But Heather's two older brothers have always teased and bullied the two, especially Hope.
Luckily, Hope manages too avoid them for a couple of years while they are away at college.
But when Hope moves closer to her friend, she finds out the two are returning and will have no chance of avoiding them forever.
What would happen if you fall for your best friends brother?
MY REVIEW:

Even after reading all the bad reviews for this book, I really wanted to check this out myself  and I thought that it wouldn't be that bad because the synopsis sounded really cute and also this being a wattpad story piqued my interest more to read it. Besides fantasy, sometimes I enjoy reading sweet, cute and fluffy contemporary romance books too but I really hate it if it has too much sweetness with awkward romance and this one contained too much of it. I agree that it was cute read but I felt that it was some cute cheesy romance written by some middle grader and I've read better books than this in Wattpad. Another major issue  with this book was the poor editing, there are too many grammatical errors and spellings mistakes to ignore and they really made it so annoying for me to read cause you could find them in all the pages. With this much of issues in the book I'm quite astonished how it was possible for this to be published. The writing style of this book was also terrible. The main characters in this plot are  17 and 18 year olds but they acted more like 14 year olds. The romance in it was so awkward that it didn't seemed realistic and it has too many Clichés that I really had to skip some pages. The plot really has some potential but it was poorly executed and the story was already finished at the first half of the book and the remaining second half was pointless it contained all the lovey dovey stuff with some drama between the couple until the boy finally leaves for the college after he proposes her with a promise ring and finally the end.I can't believe how some readers could actually give this book more than 3 stars rating. This book totally deserves to be DNF'ed but I don't leave books unfinished so after some major skipping of pages, I have finally  finished reading it. Overall, this book utterly failed in everything I mean with the plot, characterization and the writing too.
DO I RECOMMEND THIS BOOK?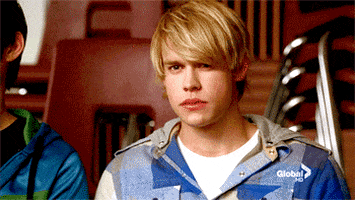 Please Feel Free To Comment Below. ❤
See You In The Next Post and Have a Great Day! 🙂