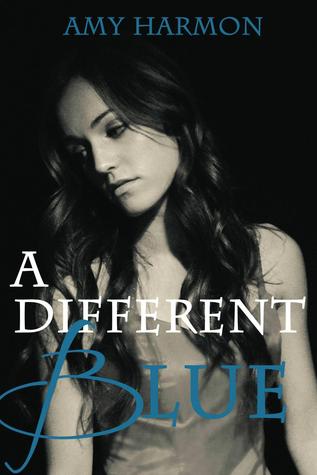 RELEASE DATE: March 29th, 2013 
AUTHOR: Amy Harmon
GENRE: New-Adult, Contemporary, Romance.
PUBLISHER: CreateSpace Independent Publishing Platform
SUMMARY: Blue Echohawk doesn't know who she is. She doesn't know her real name or when she was born. Abandoned at two and raised by a drifter, she didn't attend school until she was ten years old. At nineteen, when most kids her age are attending college or moving on with life, she is just a senior in high school. With no mother, no father, no faith, and no future, Blue Echohawk is a difficult student, to say the least. Tough, hard and overtly sexy, she is the complete opposite of the young British teacher who decides he is up for the challenge, and takes the troublemaker under his wing.
This is the story of a nobody who becomes somebody. It is the story of an unlikely friendship, where hope fosters healing and redemption becomes love. But falling in love can be hard when you don't know who you are. Falling in love with someone who knows exactly who they are and exactly why they can't love you back might be impossible.
MY REVIEW:
This book really surprised me a lot I thought it would be some forbidden romantic story between a student and  young teacher but it was lot more than that. The plot was both sweet and pretty much emotional too. It's a story of a girl who was having a hard life with a sad past in which her mother has abandoned her to a stranger when she was only two years old. It was both heart-wrenching and romantic story that made me undergo so many emotions. I'm so glad that I've read this book otherwise I would've missed this incredible book. It was my first book from the author and after having such an amazing experience with this book I really need to check out her other works too.
"I was scarred, but I was not broken. Beneath my insecurities, beneath my pain, beneath my struggle, beneath it all, I was still whole"
This is the story of a girl named Blue Echohawk who was living a pretty messed up life and how she undergoes healing through friendship and finally finds redemption to love. Blue's mother abandoned her to a stranger when she was only two years old. She was brought up by a stranger named Jimmy who has slowly become a father figure to her. At Nineteen, she was supposed to be at college like all other girls but she's the only girl who is still in high school. She doesn't remember her real name, her birth date or anything related to her mother. She is  nobody who lives a lonely life and always shows cold attitude towards others. The plot makes a interesting turn with the entrance of wilson, the new young history teacher who takes an interest in the tough girl who surprises him at every turn. Wilson tries very hard to understand her so he could heal her and also helps her to find herself.
''Life is all we have, and we live it as we believe in living it. But to sacrifice what you are and to live without belief, that is a fate more terrible than dying.''
Blue is a refreshing character that I really liked her a lot. She has undergone so many hardships while growing up and I think the author perfectly portrayed her well for this plot. she was easy to get connected and I could actually feel all the emotions she was going through. Her hard life has made her tough and strong but inside she was fragile like a little bird. She always compares herself to a lost little bird who doesn't know where she belongs to or where to go. She was pretty much closed off to others but she always  grabs everyone's attention by wearing tight clothes and make up. Going through all her childhood past really moved me to tears because everything seemed so realistic. Though Wilson was another attractive character in the plot but my focus would be always on Blue. As for wilson, I can assure you that you would definitely love this guy and guess what, he is british too and I totally fell in love with his british accent. He is so sweet towards Blue and he was always there whenever she is in need like a true friend. The author has beautifully portrayed about how their relationship developed from friendship to love. This book was not only about finding love but also yourself.
"I keep wishing you had a better life… a different life. But a different life would have made you a different Blue. And that would be the biggest tragedy of all."
The plot was total perfection with great characterization though the ending seemed dragged a bit but still I enjoyed reading it. The writing style was so beautiful that I have no words to describe it. Another thing that I loved in this book was the native american stories mentioned in it which are absolutely amazing, Waupee and star maiden was my favorite story in it. There are some twists and turns in it and a big shocking revelation at the end of the book that I didn't expected it. If I had to describe this book in one word it would be "BEAUTIFUL" because it really is. Anyways, I'm so glad with how the story has ended cause I think she really deserves all the happiness after everything happened in her life.
I think this book is suitable to young-adult readers too and there isn't any explicit or mature scenes in it. Finally, I highly Recommend this book to everyone because this book really deserves to be read.
Please Feel Free To Comment Below. ❤
See You In The Next Post and Have a Great Day! 🙂