Hello there! Welcome back to another weekly WWW wednesdays meme 🙂
The WWW meme was formerly Hosted by Miz B at Should be Reading
Now It was revived at Taking on a World of Words
To play along, just answer the following three (3) questions…
• What are you currently reading?
• What did you recently finish reading?
• What do you think you'll read next?
---
I AM CURRENTLY READING:

MY BEST FRIEND'S BROTHER BY M.J. THOMPSON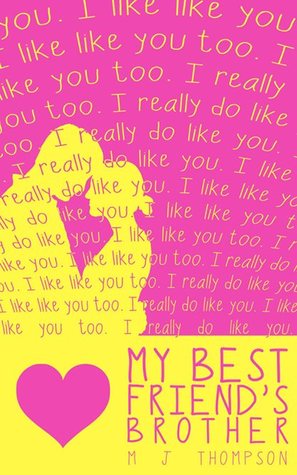 BLURB:
 Hope and Heather have been friends for years.
But Heather's two older brothers have always teased and bullied the two, especially Hope.
Luckily, Hope manages too avoid them for a couple of years while they are away at college.
But when Hope moves closer to her friend, she finds out the two are returning and will have no chance of avoiding them forever.
What would happen if you fall for your best friends brother?
---
I JUST RECENTLY FINISHED READING:
A DIFFERENT BLUE BY AMY HARMON
MY RATING: 3.5/5 stars
Review will be Posted Soon…
"It's an emotional story of a girl that I really really enjoyed reading it"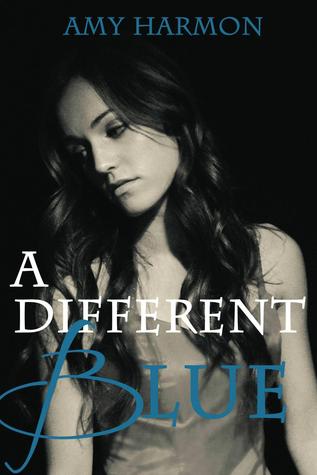 BLURB: Blue Echohawk doesn't know who she is. She doesn't know her real name or when she was born. Abandoned at two and raised by a drifter, she didn't attend school until she was ten years old. At nineteen, when most kids her age are attending college or moving on with life, she is just a senior in high school. With no mother, no father, no faith, and no future, Blue Echohawk is a difficult student, to say the least. Tough, hard and overtly sexy, she is the complete opposite of the young British teacher who decides he is up for the challenge, and takes the troublemaker under his wing.
This is the story of a nobody who becomes somebody. It is the story of an unlikely friendship, where hope fosters healing and redemption becomes love. But falling in love can be hard when you don't know who you are. Falling in love with someone who knows exactly who they are and exactly why they can't love you back might be impossible.
THE VEIL(DEVIL'S ISLE#1) BY CHLOE NEIL
MY RATING: 3/5 stars
Review will be Posted Soon…
"It Wasn't as exciting as I thought it would be but it was definitely worth reading"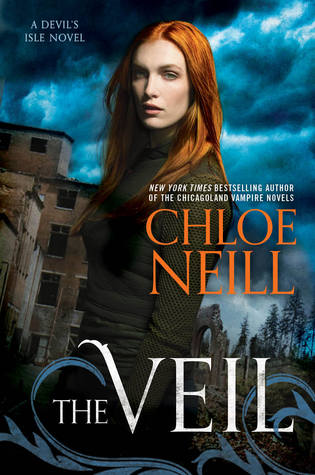 BLURB: Seven years ago, the Veil that separates humanity from what lies beyond was torn apart, and New Orleans was engulfed in a supernatural war. Now, those with paranormal powers have been confined in a walled community that humans call the District. Those who live there call it Devil's Isle.
Claire Connolly is a good girl with a dangerous secret: she's a Sensitive, a human endowed with magic that seeped through the Veil. Claire knows that revealing her skills would mean being confined to Devil's Isle. Unfortunately, hiding her power has left her untrained and unfocused.
Liam Quinn knows from experience that magic makes monsters of the weak, and he has no time for a Sensitive with no control of her own strength. But when he sees Claire using her powers to save a human under attack—in full view of the French Quarter—Liam decides to bring her to Devil's Isle and the teacher she needs, even though getting her out of his way isn't the same as keeping her out of his head.
But when the Veil threatens to shatter completely, Claire and Liam must work together to stop it, or else New Orleans will burn…
TERMINAL (Ellie Jordan, Ghost Trapper #4) BY J.L.BRYAN
MY RATING: 4/5 stars
Review Posted Here
"Another great addition to an amazing paranormal series filled with mystery and  horror"
BLURB: Ellie Jordan and her apprentice Stacey investigate a house in an elaborate planned community that was only half-built before it went bankrupt, leaving an instant ghost town with only a few residents. The entity haunting this house is a banshee that feeds on sadness and misery.
Unfortunately for Ellie, this is no simple haunting, but just one symptom of the cursed land on which the suburban community was built. The old railroad line running through the nearby woods might just be a conduit for lost souls, including dark spirits with ill intentions toward the living. Ellie soon finds herself facing one of the most complex and difficult hauntings she's seen in her career.
---
NEXT I'M GOING TO READ THESE BOOKS:
I'm so excited that I'm finally going to read this series. 😀
Passion. Fate. Loyalty.
Would you risk it all to change your destiny?
The last thing Kelsey Hayes thought she'd be doing this summer was trying to break a 300-year-old Indian curse. With a mysterious white tiger named Ren. Halfway around the world. But that's exactly what happened. Face-to-face with dark forces, spellbinding magic, and mystical worlds where nothing is what it seems, Kelsey risks everything to piece together an ancient prophecy that could break the curse forever.
 
---
These are my WWW for this week, so what are your  recent, current and next reads? Please Feel Free To Comment Below or Leave a link to your WWW post. ❤
See You In The Next Post and Have a Great Day! 🙂