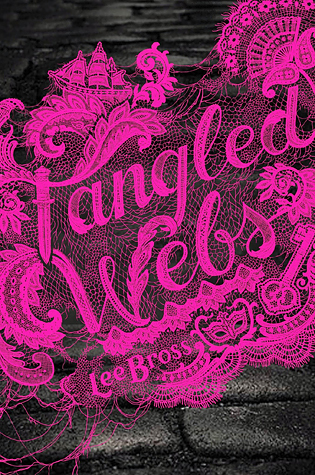 RELEASE DATE: June 23, 2015
AUTHOR: Lee Bross
GENRE:Young-Adult, Historical, Romance.
PUBLISHER: Disney Hyperion
SUMMARY: London, 1725. Everybody has a secret. Lady A will keep yours—for a price. This sumptuous, scandalous YA novel is wickedly addictive.
Lady A is the most notorious blackmailer in the city. With just a mask and a gown to disguise her, she sweeps into lavish balls and exclusive events collecting the most valuable currency in 1725 London—secrets.
But leading a double life isn't easy. By day Lady A is just a sixteen-year-old girl named Arista who lives in fear of her abusive master, Bones, and passes herself off as a boy to move safely through the squalor of London's slums. When Bones attempts to dispose of his pawn forever, Arista is rescued by the last person she expects: Jonathan Wild, the infamous Thief Taker General who moves seamlessly between the city's criminal underworld and its most elite upper circles. Arista partners with Wild on her own terms in the hopes of saving enough money to buy passage out of London.
Everything changes when she meets Graeden Sinclair, the son of a wealthy merchant. Grae has traveled the world, has seen the exotic lands Arista has longed to escape to her whole life, and he loves Arista for who she is—not for what she can do for him. Being with Grae gives something Arista something precious that she swore off long ago: hope. He has promised to help Arista escape the life of crime that has claimed her since she was a child. But can you ever truly escape the past?

MY REVIEW: Its a good historical fiction novel for young readers. This book got an intriguing plot and I liked it a lot, but I don't think I can say the same about its characters.Even with all the flaws it was surprisingly a good book.I think people who love historical fiction will definitely like this book.
The character named Arista AKA "Lady A" is  a 16 year old tough girl who has gone through a hard life in her childhood. She was brought up as a thief from childhood, and now she's a notorious blackmailer working under Bones. Her job is to sell the secrets of people to the clients at a price.She hated the life she was living, but she has no other choice but to live in it because she has to do either this or get killed by bones.When bones tries to dispose her she was saved by Jonathan Wild, the infamous thief taker.Arista agress to work with Wild until she can save enough money to buy passage out of London, but she didn't expected that Wild has different motives.
My main issue is with Arista, she lived her whole life in hell and I thought she would be someone like cold hearted and  total kickass girl, but the author portrayed her to be a total softie who got so many emotions inside her which is a downfall for me because I didn't expected that. Arista has a childhood best friend named Nic who also works under Bones. She had a crush on him since she was a child but I always felt friends vibe from them but nothing more than that.
Except Graedan Sinclair the other supporting characters are not up to the par and I also wasn't  able to connect with them either.The relationship between Arista and Nic was pretty much confusing. There isn't much part of Nic in the plot, but he is present when needed.The romance between Grae and Arista wasn't interesting either because I hate insta love romances.
People who don't like insta-attraction and complicated triangles will definitely hate this book but if you are looking  for a good story despite of the issues I've mentioned above, then go for it because story wise it's a good one.
The Author done a good job in vivid description of the regency times because I  felt that I was actually living at that time. And Her writing skills are also perfect with no flaws. The plot is slow paced at start but when it came to the end part it become fast paced and exciting, so you can say there were some movements in it where it got me bored a little bit.
The Finest thing about this book is its plot and the only thing that I didn't liked in it were the characters but it's  intriguing story will certainly make you continue further and read it till the end. Even if I liked the plot I don't think I can continue with this series. Umm… I don't know myself if I could recommend this or  not but still if you are looking for a good plot then go for this.
Please feel free to share your thoughts or comments below 🙂
Happy Reading! 🙂