Hello there! Welcome back to another weekly WWW wednesdays meme 🙂
The WWW meme was formerly Hosted by Miz B at Should be Reading
Now It was revived at Taking on a World of Words
To play along, just answer the following three (3) questions…
• What are you currently reading?
• What did you recently finish reading?
• What do you think you'll read next?
I AM CURRENTLY READING:
DON'T LOOK BACK BY JENNIFER L. ARMENTROUT
"Currently I'm at chapter five, so far it's good and suspenseful and I like the flow of the story, hope it's gets more interesting in the further chapters."
BLURB: Samantha is a stranger in her own life. Until the night she disappeared with her best friend, Cassie, everyone said Sam had it all—popularity, wealth, and a dream boyfriend. Sam has resurfaced, but she has no recollection of who she was or what happened to her that night. As she tries to piece together her life from before, she realizes it's one she no longer wants any part of. The old Sam took "mean girl" to a whole new level, and it's clear she and Cassie were more like best enemies. Sam is pretty sure that losing her memories is like winning the lottery. She's getting a second chance at being a better daughter, sister, and friend, and she's falling hard for Carson Ortiz, a boy who has always looked out for her—even if the old Sam treated him like trash.
But Cassie is still missing, and the facts about what happened to her that night isn't just buried deep inside of Sam's memory—someone else knows, someone who wants to make sure Sam stays quiet. All Sam wants is the truth, and if she can unlock her clouded memories of that fateful night, she can finally move on. But what if not remembering is the only thing keeping Sam alive?
---
I JUST RECENTLY FINISHED READING:
A COURT OF THORNS AND ROSES BY SARAH J. MASS
Review Posted Here
"A Fantastic Epic Retelling Of "The Beauty & The Beast" and a must read for every fantasy book lovers"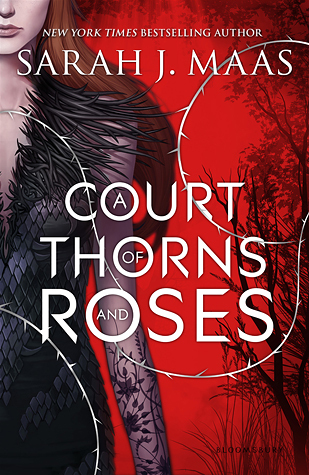 BLURB: When nineteen-year-old huntress Feyre kills a wolf in the woods, a beast-like creature arrives to demand retribution for it. Dragged to a treacherous magical land she only knows about from legends, Feyre discovers that her captor is not an animal, but Tamlin—one of the lethal, immortal faeries who once ruled their world.
As she dwells on his estate, her feelings for Tamlin transform from icy hostility into a fiery passion that burns through every lie and warning she's been told about the beautiful, dangerous world of the Fae. But an ancient, wicked shadow grows over the faerie lands, and Feyre must find a way to stop it . . . or doom Tamlin—and his world—forever.
"A YA historical fiction novel with a notorious female protagonist"
Review Posted Here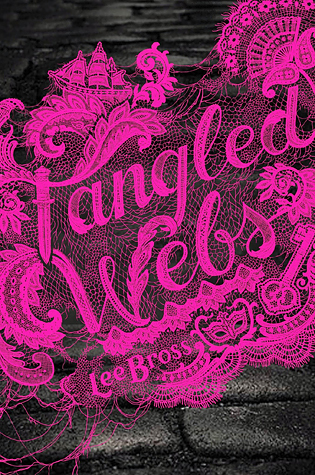 BLURB: London, 1725. Everybody has a secret. Lady A will keep yours—for a price. This sumptuous, scandalous YA novel is wickedly addictive.
Lady A is the most notorious blackmailer in the city. With just a mask and a gown to disguise her, she sweeps into lavish balls and exclusive events collecting the most valuable currency in 1725 London—secrets.
But leading a double life isn't easy. By day Lady A is just a sixteen-year-old girl named Arista who lives in fear of her abusive master, Bones, and passes herself off as a boy to move safely through the squalor of London's slums. When Bones attempts to dispose of his pawn forever, Arista is rescued by the last person she expects: Jonathan Wild, the infamous Thief Taker General who moves seamlessly between the city's criminal underworld and its most elite upper circles. Arista partners with Wild on her own terms in the hopes of saving enough money to buy passage out of London.
Everything changes when she meets Graeden Sinclair, the son of a wealthy merchant. Grae has traveled the world, has seen the exotic lands Arista has longed to escape to her whole life, and he loves Arista for who she is—not for what she can do for him. Being with Grae gives something Arista something precious that she swore off long ago: hope. He has promised to help Arista escape the life of crime that has claimed her since she was a child. But can you ever truly escape the past?
---
NEXT I'M GOING TO READ THESE BOOKS:

My next reads are going to be review copies  cause it's been a while since I've reviewed a book given from the author/publisher.
BEGUILING TRICKERY BY TEMPEST C. AVERY
BLURB:  Two all powerful beings want her. One is a literal nightmare, the other is a god straight out of mythology.
Kenna Erikson knows absolutely nothing about Norse mythology. Which is daunting, considering she's a volur, a type of seer the Vikings believed garnered favor with the gods. For the most part, she ignores her gifts, and the useless ability to foresee thirty or so seconds into the future. For as long as she can remember, she's had only herself to rely on, and she likes that just fine. However, when shadows suddenly come alive and attack her, she's forced to seek outside help in the form of tall, blonde, and infinitely annoying, Luka. Somehow, Luka knows all about her attackers, and the mythology they spring from. He's also eager to help out, despite the fact they've only just met. But what secret is he keeping? Who is he really? And why does her heart flip every time he's around?
THE HEARTBREAKERS BY ALI NOVAK
BLURB: "When I met Oliver Perry, I had no clue he was the lead singer for The Heartbreakers. And he had no idea that I was the only girl in the world who hated his music."
Stella will do anything for her sick sister, Cara—even stand in line for an autographed Heartbreakers CD…for four hours. She's totally winning best birthday gift this year. At least she met a cute boy with soft brown hair and gorgeous blue eyes while getting her caffeine fix. Too bad she'll never see him again.
Except, Stella's life has suddenly turned into a cheesy love song. Because Starbucks Boy is Oliver Perry – lead singer for the Heartbreakers. And even after she calls his music crap, Oliver still gives Stella his phone number. And whispers quotes from her favorite Disney movie in her ear. OMG, what is her life?
But how can Stella even think about being with Oliver — dating and laughing and pulling pranks with the band — when her sister could be dying of cancer?
THE WATER TRAVELERS BY DANIEL WALTZ
BLURB: The people of Upitar have the ability to go back forth between their world and Earth, through water. Aaron Archien is the heir to the throne of Upitar, and before his father feels he is ready to become king, he is given one last task: go to Earth, find the daughter of Michael Harper, bring her to Upitar, and kill her. The girl, Madalyne Harper, was prophesied about long ago to destroy the waterways, thus ending the world of Upitar. Although against the idea of taking an innocent life, Aaron agrees to do it for the sake of his people. But, upon going to Earth, he unknowingly meets Madalyne and they fall in love before their fates become known.
---
Please Feel Free to comment Below. 🙂
Have a nice day and Happy Reading! ❤
See you in the next post 😉