Hey there! Welcome back to another weekly WWW wednesdays meme 🙂
The WWW meme was formerly Hosted by Miz B at Should be Reading
Now It was revived at Taking on a World of Words
To play along, just answer the following three (3) questions…
• What are you currently reading?
• What did you recently finish reading?
• What do you think you'll read next?
I AM CURRENTLY READING:


A COURT OF THORNS AND ROSES BY SARAH J. MASS
Going to start reading it and it's one of my highly anticipated book so I'm very much excited to read it.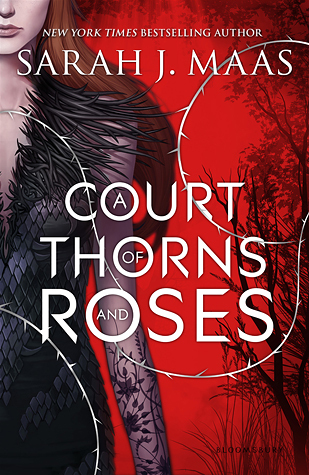 BLURB: When nineteen-year-old huntress Feyre kills a wolf in the woods, a beast-like creature arrives to demand retribution for it. Dragged to a treacherous magical land she only knows about from legends, Feyre discovers that her captor is not an animal, but Tamlin—one of the lethal, immortal faeries who once ruled their world.
As she dwells on his estate, her feelings for Tamlin transform from icy hostility into a fiery passion that burns through every lie and warning she's been told about the beautiful, dangerous world of the Fae. But an ancient, wicked shadow grows over the faerie lands, and Feyre must find a way to stop it . . . or doom Tamlin—and his world—forever.

---
                                                I JUST RECENTLY FINISHED READING: HELLO, I LOVE YOU BY KATIE M. STOUT
      A Contemporary read with K-pop mix you can find the review here: HELLO, I LOVE YOU 🙂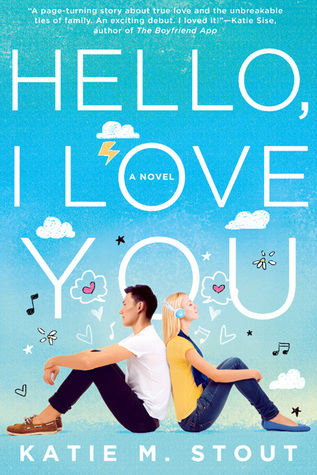 BLURB:Grace Wilde is running—from the multi-million dollar mansion her record producer father bought, the famous older brother who's topped the country music charts five years in a row, and the mother who blames her for her brother's breakdown. Grace escapes to the farthest place from home she can think of, a boarding school in Korea, hoping for a fresh start.
She wants nothing to do with music, but when her roommate Sophie's twin brother Jason turns out to be the newest Korean pop music superstar, Grace is thrust back into the world of fame. She can't stand Jason, whose celebrity status is only outmatched by his oversized ego, but they form a tenuous alliance for the sake of her friendship with Sophie. As the months go by and Grace adjusts to her new life in Korea, even she can't deny the sparks flying between her and the KPOP idol.
Soon, Grace realizes that her feelings for Jason threaten her promise to herself that she'll leave behind the music industry that destroyed her family. But can Grace ignore her attraction to Jason and her undeniable pull of the music she was born to write? Sweet, fun, and romantic, this young adult novel explores what it means to experience first love and discover who you really are in the process.                          
---
                                      ALL I'VE EVER WANTED BY ANA HUANG

A fun and romantic read based from the manga Hana yori dango/Boys over flowers.Review posted here.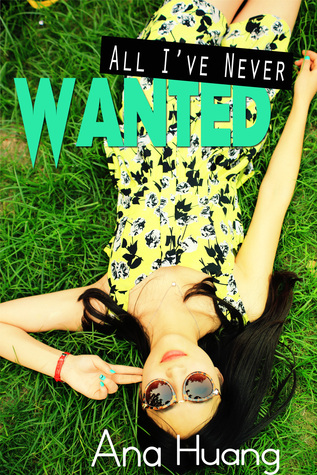 BLURB: The Scions were the four richest, most powerful guys at Valesca Academy, and they ruled the school with iron fists. Everyone wanted to date them or be them…everyone, that is, except Maya Lindberg, who just wanted to avoid them until she could graduate.
She almost succeeded, until an ill-advised outburst on her part put her right in the Scions' path. Just like that, one became her fake boyfriend, one her unwanted matchmaker, one her guardian angel, and the one she couldn't stand the most? Yeah, he's her new housemate.
A Young Adult romantic comedy that explores what happens when a girl gets everything she never asked for, including a puppy, a new wardrobe, and, possibly, even true love.
---
                                    BELIEVE ME I'M LYING BY JORDAN LYNDE

A sensational wattpad story from Jordan Lynde, review posted here.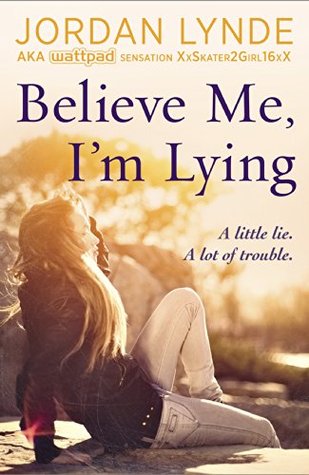 BLURB: When Harley's parents are killed in a car crash, she's desperate to find work so that she can support her little brother, Elliott. Pretending to be twenty-two, Harley accepts a role as a teacher, at a school for delinquents. It's tough, but life gets even more complicated when Harley starts to have feelings for not one, but two of her students.
---
                                        NEXT I'M GOING TO READ THESE BOOKS: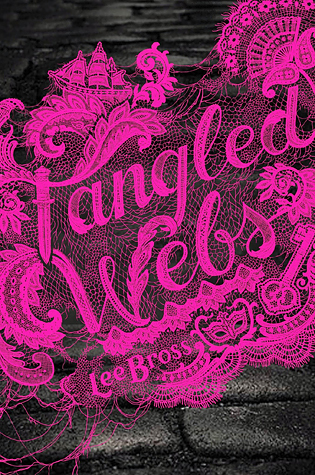 BLURB: London, 1725. Everybody has a secret. Lady A will keep yours—for a price. This sumptuous, scandalous YA novel is wickedly addictive.
Lady A is the most notorious blackmailer in the city. With just a mask and a gown to disguise her, she sweeps into lavish balls and exclusive events collecting the most valuable currency in 1725 London—secrets.
But leading a double life isn't easy. By day Lady A is just a sixteen-year-old girl named Arista who lives in fear of her abusive master, Bones, and passes herself off as a boy to move safely through the squalor of London's slums. When Bones attempts to dispose of his pawn forever, Arista is rescued by the last person she expects: Jonathan Wild, the infamous Thief Taker General who moves seamlessly between the city's criminal underworld and its most elite upper circles. Arista partners with Wild on her own terms in the hopes of saving enough money to buy passage out of London.
Everything changes when she meets Graeden Sinclair, the son of a wealthy merchant. Grae has traveled the world, has seen the exotic lands Arista has longed to escape to her whole life, and he loves Arista for who she is—not for what she can do for him. Being with Grae gives something Arista something precious that she swore off long ago: hope. He has promised to help Arista escape the life of crime that has claimed her since she was a child. But can you ever truly escape the past?
---
BLURB: Samantha is a stranger in her own life. Until the night she disappeared with her best friend, Cassie, everyone said Sam had it all-popularity, wealth, and a dream boyfriend.
Sam has resurfaced, but she has no recollection of who she was or what happened to her that night. As she tries to piece together her life from before, she realizes it's one she no longer wants any part of. The old Sam took "mean girl" to a whole new level, and it's clear she and Cassie were more like best enemies. Sam is pretty sure that losing her memories is like winning the lottery. She's getting a second chance at being a better daughter, sister, and friend, and she's falling hard for Carson Ortiz, a boy who has always looked out for her-even if the old Sam treated him like trash.
But Cassie is still missing, and the facts about what happened to her that night isn't just buried deep inside of Sam's memory-someone else knows, someone who wants to make sure Sam stays quiet. All Sam wants is the truth, and if she can unlock her clouded memories of that fateful night, she can finally move on. But what if not remembering is the only thing keeping Sam alive?
---
Please Feel Free to comment Below. 🙂
Have a nice day and Happy Reading! ❤
See you in the next post 😉