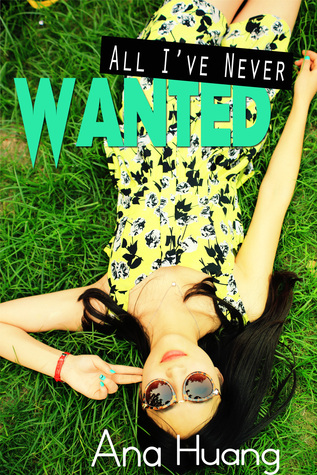 RELEASE DATE: June 9th 2015
AUTHOR: Ana Huang
GENRE:Young-Adult, Contemporary, Romance.
SUMMARY:The Scions were the four richest, most powerful guys at Valesca Academy, and they ruled the school with iron fists. Everyone wanted to date them or be them…everyone, that is, except Maya Lindberg, who just wanted to avoid them until she could graduate.
She almost succeeded, until an ill-advised outburst on her part put her right in the Scions' path. Just like that, one became her fake boyfriend, one her unwanted matchmaker, one her guardian angel, and the one she couldn't stand the most? Yeah, he's her new housemate.
A Young Adult romantic comedy that explores what happens when a girl gets everything she never asked for, including a puppy, a new wardrobe, and, possibly, even true love.


MY REVIEW: 

OMG! It was truly a spectacular read that I've enjoyed every part in it.The book is actually based from the Japanese manga series named Hana yori Dango or Boys Over Flowers.I'm huge fan of the series and I've watched the drama  in Japanese, Taiwanese and Korean Version.When I came across this book I was totally in fangirling mood and I was so excited to read it because it was based on my favorite drama which I've loved it a lot.
I pretty much loved every character in it especially Maya and Roman.Maya is a strong character who's got a spunk, humor, wit and lots of courage.It was easy to connect with her and she is very much amusing to deal with.Well coming to the other character Roman Fiori *cough**cough*  who is rich, arrogant, Jerk, anti-social, first class A-hole, he emits an aura that speaks of terror to the  other students in the school.He hangs out with his three childhood best friends and always thinks  high of himself and he also thinks that everything can be bought by money.
Maya Lindberg is the only scholarship student in Valesca Academy so she was always ignored and not  given  much importance. In the school she kept a low profile and always avoided the encounter with the "scions" the four rich guys who ruled the school.Unfortunately due to her act of righteousness, she becomes an enemy to  the scions only because she stood up to them where no one ever dared to do.Now everyone is aware of her and shows sympathetic glances towards her cause they know what standing upto scions means.Every action has its consequences and that's what happens to Maya after she stood up to scions, because before she just have to worry about her studies and grades, but now she is struggling for the survival in the school without giving up.
The love and hate relationship between Maya and Roman was really adorable. I've liked the funny banters between them and also the sarcastic comments .The chemistry and the sexual tension between them is intense and hot.
There were some changes in this when compared to the original but there isn't anything lacking in the entertainment and the fun.The most hilarious character in this plot is Maya's grandma who made me laugh out loud with her broken English and also her hate for the mickey mouse is very funny.The plot also got wonderful supporting characters which  made the whole journey interesting.The story is obviously predictable if you have already read the manga or watched the drama and there are also some twists and turns in it.
The story  actually first appeared in Wattpadd so you can say that the author isn't a pro but her writing style is pretty much easy to understand.It was both funny and romantic read that you don't want to part with it.I can't say it was perfect because it has little bit flaws in it and there were also some parts that seemed rushed a bit nonetheless it was an entertaining read. If you haven't read the manga or seen the drama version of it then you'll definitely enjoy this book.I highly recommend this book to everyone who are looking for fun and romantic read.
Here's the fanmade trailer of the Boys over Flowers the korean drama adaptation of the manga.

Please feel free to share your thoughts or comments below 🙂
See you next time with a new post 🙂

Happy Reading! 🙂