Hello there! Welcome back 🙂 It's time for another weekly WWW wednesdays meme 🙂
The WWW meme was formerly Hosted by Miz B at Should be Reading
Now It was revived at Taking on a World of Words
To play along, just answer the following three (3) questions…
• What are you currently reading?
• What did you recently finish reading?
• What do you think you'll read next?
I am currently Reading:      
            HELLO, I LOVE YOU BY KATIE M. STOUT
      I didn't started it yet but I'm so excited to read it. 🙂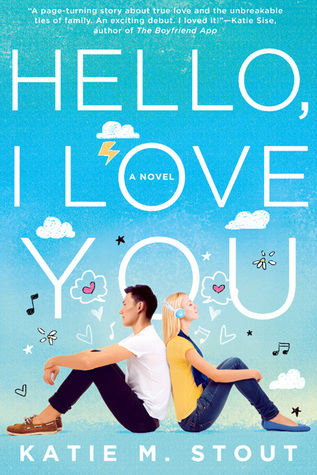 BLURB:Grace Wilde is running—from the multi-million dollar mansion her record producer father bought, the famous older brother who's topped the country music charts five years in a row, and the mother who blames her for her brother's breakdown. Grace escapes to the farthest place from home she can think of, a boarding school in Korea, hoping for a fresh start.
She wants nothing to do with music, but when her roommate Sophie's twin brother Jason turns out to be the newest Korean pop music superstar, Grace is thrust back into the world of fame. She can't stand Jason, whose celebrity status is only outmatched by his oversized ego, but they form a tenuous alliance for the sake of her friendship with Sophie. As the months go by and Grace adjusts to her new life in Korea, even she can't deny the sparks flying between her and the KPOP idol.
Soon, Grace realizes that her feelings for Jason threaten her promise to herself that she'll leave behind the music industry that destroyed her family. But can Grace ignore her attraction to Jason and her undeniable pull of the music she was born to write? Sweet, fun, and romantic, this young adult novel explores what it means to experience first love and discover who you really are in the process.

---
 I Just Recently Finished Reading:

THE DEAD LIST BY JENNIFER L. ARMENTROUT

A  Romantic Suspense Thriller from Jennifer L. Armentrout and it was truly fantastic and Review will be coming soon....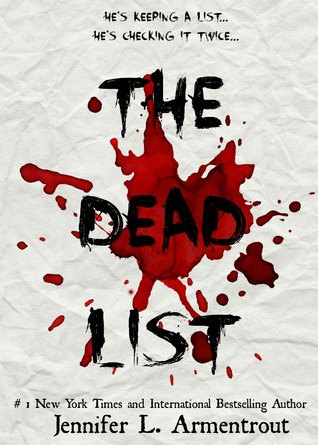 From Jennifer L. Armentrout's blog posted on April 15, 2015:
"The Dead List is a full standalone novel, coming in at roughly 93,000 words. It's a Young Adult Romantic Suspense Yes. Lots of Romance. Sort of like Don't Look Back, but a throwback to movies like Scream and the sort of campy fun ones. Think I Know What You Did Last Summer meets Scream. But with more romance.
That's all I'm going to say about the book. I think a blind read is something different. A little fun.
There are no plans at this time to sell it or put it in print soon. I probably will one day, but the point of this is that it's free for you guys.
The Dead List is a raw novel, meaning it hasn't been through copy editing. You'll going to see typos and some strange things. You're actually going to see what a book of mine looks like before copy editors get their hands on it. Hopefully there are no random 'shits' where there is supposed to be 'shirts'.
I will be posting a chapter or a couple of chapters at a time, as one does on Wattpad. Chapters will be added every Wednesday, Friday and then Sunday as long as I'm not traveling or, you know, acts of God clause.
You can find me on Wattpad by going HERE
---
---
INHERIT THE STARS BY TESSA ELWOOD (ARC)
Review Posted Here:  Inherit The Stars
 BLURB: Three royal houses ruling three interplanetary systems are on the brink of collapse, and they must either ally together or tear each other apart in order for their people to survive.
Asa is the youngest daughter of the house of Fane, which has been fighting a devastating food and energy crisis for far too long. She thinks she can save her family's livelihood by posing as her oldest sister in an arranged marriage with Eagle, the heir to the throne of the house of Westlet. The appearance of her mother, a traitor who defected to the house of Galton, adds fuel to the fire, while Asa also tries to save her sister Wren's life . . . possibly from the hands of their own father.
But as Asa and Eagle forge a genuine bond, will secrets from the past and the urgent needs of their people in the present keep them divided?
Author Tessa Elwood's debut series is an epic romance at heart, set against a mine field of political machinations, space adventure, and deep-seeded family loyalties.
---

A must read for the Fae lovers Review posted here: City Of Fae


BLURB: From the moment Alina touches London's hottest fae superstar, breaking one of the laws founded to protect all of her kind, her fate – and the fae – close in.
Below ground, the fae High Queen plots to claim the city as her own and places her pawns, ready for the battle to come. A battle she cannot lose, but for one small problem – Alina. There are four ancient keepers powerful enough to keep the queen in her prison. Three are dead. One remains … And to fight back, Alina risks sacrificing everything she has come to love.
This New Adult urban fantasy is packed with action and suspense and will have you yearning for more forbidden fae romance.
---
Next I'm Going To Read These Books: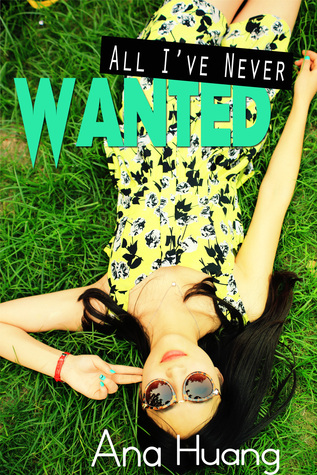 BLURB: The Scions were the four richest, most powerful guys at Valesca Academy, and they ruled the school with iron fists. Everyone wanted to date them or be them…everyone, that is, except Maya Lindberg, who just wanted to avoid them until she could graduate.
She almost succeeded, until an ill-advised outburst on her part put her right in the Scions' path. Just like that, one became her fake boyfriend, one her unwanted matchmaker, one her guardian angel, and the one she couldn't stand the most? Yeah, he's her new housemate.
A Young Adult romantic comedy that explores what happens when a girl gets everything she never asked for, including a puppy, a new wardrobe, and, possibly, even true love.
---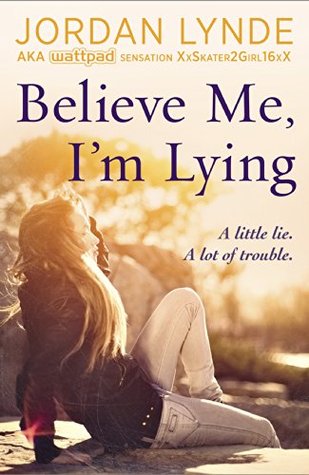 BLURB: When Harley's parents are killed in a car crash, she's desperate to find work so that she can support her little brother, Elliott. Pretending to be twenty-two, Harley accepts a role as a teacher, at a school for delinquents. It's tough, but life gets even more complicated when Harley starts to have feelings for not one, but two of her students.
---
Please Feel Free to comment Below. 🙂
Have a nice day and Happy Reading! ❤
See you in the next post 😉