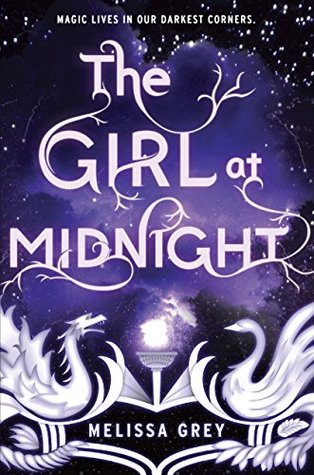 RELEASE DATE: April 28th 2015
AUTHOR: Melissa Grey
GENRE: Young-Adult, Fantasy
SUMMARY:Beneath the streets of New York City live the Avicen, an ancient race of people with feathers for hair and magic running through their veins. Age-old enchantments keep them hidden from humans. All but one. Echo is a runaway pickpocket who survives by selling stolen treasures on the black market, and the Avicen are the only family she's ever known.
Echo is clever and daring, and at times she can be brash, but above all else she's fiercely loyal.
So when a centuries-old war crests on the borders of her home, she decides it's time to act.
Legend has it that there is a way to end the conflict once and for all: find the Firebird, a mythical entity believed to possess power the likes of which the world has never seen. It will be no easy task, though if life as a thief has taught Echo anything, it's how to hunt down what she wants . . . and how to take it.
But some jobs aren't as straight forward as they seem. And this one might just set the world on fire.

REVIEW:
I just fell hard for it when I first saw the synopsis and it sounded my kind of book and I knew I must read it as soon as possible, I mean c'mon who wouldn't after reading that intriguing blurb. After getting myself the ARC, I just didn't wait a single second and entered into this world right away.
I must say Melissa weaved together a Epic Fantasy tale that made the whole journey in the book more interesting and made me awake whole night, trust me it was that much awesome. This book reminded me of my favourite Leigh Bardugo's shadow and bone book. While I was reading this, I just felt that I was watching a fantasy movie who's female protoganist is a total kickass. It was really amazing how the author illustrated the avicen people with "hair for feathers and magic in their veins" and I just wished there was a picture of an avicen in the cover. The Author got a good writing skills and a beautiful imagination. The name "echo" felt weird to me but after reading this I can agree it suited her very well. I was totally in love with her funkiness! she is cool, kickass spunky thief and she got a great sense of humor that made me laugh.
Echo is always loyal towards Ala who belongs to an avicen race. Ala raised her since she met her first time at the library when she was a young girl. Echo always felt as an outsider even though she was raised amongst the avicen except her best friends Ivy and Rowen who both belongs to the avicen race. The whole book is about hunting down a mysterious firebird which can bring peace between the two races of Avicen and Drakharin. During this journey we get to meet Caius who is an arrogant immortal who belongs to Drakharin race and a prince. I just loved the part where Caius and Echo clashed for the first time. Echo always had a crush on her best friend "Rowen " who is swoon worthy but he didn't charmed me much as Caius did . We don't get to see much of Rowen but he has feelings for Echo and quite protective towards her hence creating a triangle.
After Echo and Caius reconcile for the hunt we get to meet jasper and oh my, he was such a hilarious character. The thing between the Caius friend Dorian and jasper i didn't see that coming, it was totally unpredictable and i can't stop myself laughing whenever Dorian gets weirded out by jaspers intimate gestures. For me, this book was fun and mysterious journey which didn't get me bored anywhere and that was the best part. While reading the last phase of the book the story became quite predictable but i was ok with it. I just wish for the author that it would make a bestseller. I would highly recommend it to everyone who likes kickass female protagonist in a fantasy world.